Tuesday, June 02, 2020
Under the 

UPSC Civil Services Exam

, 

World History

 comes under the 

GS 1 paper

 of the 

IAS

 

Mains Examination

. Also, knowledge of world history can be of substantial help in writing answers related to 

International relations

. Further, questions based on world history can be asked during the interview stage of the examination.
Read More
at 07:06
Links to this post

SSC announced fresh tentative exam dates for CHSL, Stenographer, JE, JHT, CPO, CGL Tier 2 Examinations 2019.
Click Here
to download
SSC Notice regarding schedule of examinations
Click Here
to
Like our Facebook page for latest updates and free ebooks
Read More
at 06:27
Links to this post

Monday, June 01, 2020
1)
World No Tobacco Day celebrated on 31 May 2020
•World Health Organization (WHO) celebrates World No Tobacco Day every year on 31st May. The day is being celebrated to draw global attention to the tobacco epidemic including the preventable death and disease it causes. The World No Tobacco Day 2020 provides a counter-marketing campaign and also empower young people to engage in the fight against Big Tobacco by dismissing its lies and rejecting the use of tobacco products.
•The World Health Organization is celebrating the World No Tobacco Day every year since 1987 on 31st May. The World No Tobacco Day 2020 aware the public on the risks of using tobacco, the business practices used by the tobacco companies to attract youth, the efforts made by WHO to fight the tobacco epidemic, and how people around the world can claim their right to health and healthy living in order to protect future generations.
2)
World Milk Day celebrated on 01st June
•The Food and Agriculture Organisation of the United Nations celebrates World Milk Day every year on 01st June to recognize the importance of milk as a global food, and to celebrate the dairy sector. The World Milk Day 2020 is the 20th anniversary of World Milk Day. This year, the day was celebrated with a "Enjoy Dairy Rally" that commenced on 29th May 2020 and culminated with World Milk Day i.e. on 01st June 2020.
•The theme of World Milk Day 2020 is "20th Anniversary of World Milk Day". It aims to encourage people to talk about the advantages of dairy with regards to health including nutrition, accessibility and affordability. It also emphasizes on the role played by dairy sector's passion and commitment towards feeding our communities.
3)
Global Day of Parents celebrated on 1st June
•United Nations celebrates Global Day of Parents on 1st of June every year to honour all the parents throughout the world. The Global Day of Parents recognizes the primary responsibility of the family in nurturing and protecting their children. Hence, the day acknowledge the selfless commitment of all parents for their children including their lifelong sacrifice towards nurturing this relationship.
•The Global Day of Parents emphasizes on the critical role of parents in the rearing of children. The day was designated by the General Assembly in 2012 to honour all the parents throughout the world.
4)
National "Artificial Intelligence Portal" of India launched
•National "Artificial Intelligence Portal" of India called "ai.gov.in" has been launched by the Union Minister for Electronics and IT, Law and Justice and Communications Ravi Shankar Prasad.
5)
Ravi Shankar Prasad launches program "Responsible AI for Youth"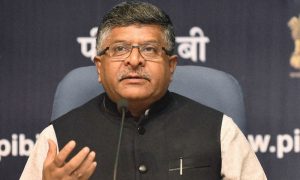 •National Program for the youth titled "Responsible AI for Youth" has been launched by the Union Minister for Electronics & Information Technology, Communications and Law & Justice, Ravi Shankar Prasad. The program has been launched to empower the youth of India with appropriate new age tech mind-set, hence making them digitally ready for the future. This program will provide students from Government schools pan India an opportunity to become part of the skilled workforce in an inclusive manner.
6)
GoI approves Rs 445 crore for Chhatisgarh to implement JJM
•Amount of Rs 445 crore has been approved by the Government of India for the implementation of Jal Jeevan Mission in Chhatisgarh in 2020-21. Under the Jal Jeevan Mission, Chhattisgarh government has prepared a roadmap to achieve 100% Functional Tap Water Connection (FHTC) by year 2023-24. According to their plan, the Chhattisgarh government will provide tap connections to 20 lakh households out of the total of 45 lakh households in the State.
•As per its plan for universal coverage of households, the government of Chhattisgarh has prioritised to focus on water scarce areas, SC/ ST dominated habitations/ villages, quality-affected areas, Sansad Adarsh Gramin Yojana villages, aspirational districts. It has also decided to give importance to water quality monitoring as well as surveillance. This step has been taken to overcome the issue of rapid ground water depletion and chemical contamination face by the state for a long time.
7)
PR Jaishankar becomes Managing Director of IIFCL
•The appointments committee of the cabinet headed by Prime Minister Narendra Modi has approved the appointment of PR Jaishankar as the Managing Director of India Infrastructure Finance Company Ltd (IIFCL). He will serve as the MD of IIFCL for a period of 3 years. He has earlier served as the executive director of the National Housing Bank.
8)
Arun Singhal becomes Chief Executive Officer of FSSAI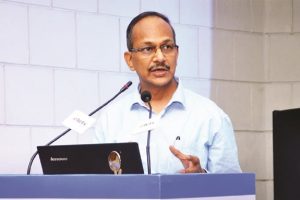 •The appointment of Arun Singhal as Chief Executive Officer of Food Safety and Standards Authority of India (FSSAI) has been approved by the Appointments Committee of the Cabinet. He will replace GSG Ayyangar as the CEO of the food regulator.
•Arun Singhal is currently serving as the special secretary to the department of health and family welfare. FSSAI is the food regulatory in India which is in charge for setting up standards for the food industry and also to regulate the manufacturing, storage, distribution, sale, and import of foods. FSSAI comes under the purview of the Ministry of Health & Family Welfare.
9)
Anita Kotwani becomes Chief Executive Officer of Carat India
•Anita Kotwani has been appointed as the Chief Executive Officer of Carat India, a media agency owned by Dentsu Aegis Network (DAN). She was earlier serving as the senior vice president, new business and client lead, for The Walt Disney business at Mindshare India.
•Taking over the new role of CEO, Anita Kotwani will work towards Carat India's strategic progress and business growth nationally. She will help the media agency to deliver enhanced integrated solutions to clients by focusing on developing and leading significant tools as well as capabilities within the agency.
10)
"My Life My Yoga" contest launched by PM Modi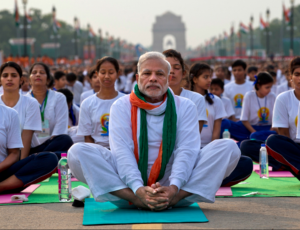 •A Video Blogging Contest titled "My Life My Yoga" (also called "Jeevan Yoga") has been launched by the Indian Prime Minister Narendra Modi. The contest was launched by PM Modi during the course of his monthly Mann Ki Baat address to the nation. The contest is a joint effort by the Ministry of AYUSH and the Indian Council for Cultural Relations (ICCR).
•"My Life My Yoga" Video Blogging Contest aims on the transformative impact that Yoga have on the lives of individuals and intend to raise awareness about Yoga among the people worldwide. Hence, the contest is open to all participants across the world. The participants will be able to submit their entries via various social media platforms such as Facebook, Instagram and Twitter.
Read More
📰

 
'Migrant labourers are the most disenfranchised invisible citizens'
It is shocking that those who build fantasy cities not only can't own a home of their own but also can't vote in elections, says political scientist Ashwani Kumar
•Political scientist Ashwani Kumar, whose forthcoming co-edited book titled Migration and Mobility is to be out soon, speaks on migration, inter-State workers and amendment to the Inter-State Migrant Workers Act, 1979.
The COVID-19 crisis for India has also become a humanitarian one, involving inter-State migrants on return journeys home racked by pain and suffering and no surety of any income going ahead. Could we have an idea about the contours of this migration?
•There is a wealth of theoretical and empirical literature on the reasons behind short-term seasonal and circular migratory flows in India. For a majority of migrant labourers, migration is either a livelihood accumulation strategy or survival risk reducing strategy whichever way we define the nature of migration. The migration studies also confirm that the migrant labourers are the most exploited and also disenfranchised invisible citizens of contemporary India. It's shocking that those who build fantasy cities not only can't own a home of their own but also can't vote in elections and treated like almost 'as second-class citizens'. This double tragedy of migrant life is ironically further exploited by sons of soil politicians in various States of India.
•According to the Census of India, 2011, more than 450 million Indians (37%) are internal migrants who change their residence within a country's national borders. About 30% of the migrants are youth aged 15-29 years and another 15 million are children. Women migrants are less represented in regular jobs and more likely to be self-employed than non-migrant women. Domestic work has emerged as an important occupation for migrant women and girls. Facing relentless bouts of gender discrimination at home, and on the farms as wage workers, these migrant women are forced into various forms of servitude in the domestic spaces of affluent city dwellers.
Is there more granular data on migration?
•Prominent migration scholars like Priya Deshingkar suggest that around two-thirds of internal migrants are concentrated in rural areas, while around one-third are concentrated in urban areas in India. Males dominate the inter-State and inter-district streams of migration, while females dominate the intra-district stream of migration. Studies suggest that household members were found to migrate in various combinations — men only, women only, men and women, and men, women and children. Described as 'footloose workers' in migration studies, about 100 millions of workers/labourers circulate from place to place never with the intention to settle down, but to return to their native villages and towns once a job is completed or when a working season comes to an end. In between migration and settlement for employment and livelihoods, these footloose army of migrants are often denied welfare rights in their destination place and imposed debilitating transaction costs in case they decided to negotiate their citizenship rights.
What is the distribution in terms of caste and gender deprivation and type of work that migrants move home to do?
•Research studies suggest that Scheduled Tribes are several times more likely to migrate compared with upper castes, followed closely by the Scheduled Castes who are more likely to migrate than OBCs, and then by Backward Castes (BCs) who are more likely to migrate. Upper caste households with some assets migrate for better opportunities but not for coping strategy. Short-term migrants are engaged mostly as casual labour and mostly remain invisible and often face exploitative labour practices. Such migrants are often found as construction workers, brick kiln workers, auto drivers, rickshaw pullers, sex workers, private security guards, household help, cab drivers, dabbawalas , presswalas , courier workers, beauty parlour workers, plantation workers etc. Field studies by leading migration scholar R.B. Bhagat indicate that the lead source States of internal migrants are Uttar Pradesh, Bihar, Rajasthan, Madhya Pradesh, Andhra Pradesh, Chhattisgarh, Jharkhand, Odisha, Uttarakhand and Tamil Nadu, whereas key destination areas are Delhi, Maharashtra, Gujarat, Haryana, Punjab and Karnataka. According to a UNESCO study, Surat at 58% has the highest percentage of migrant labour population in India, while the percentage of migrant population is 43% for Mumbai and Delhi. Internal migration has become so ubiquitous that Kerala, long known for "Kerala model" of human development and land of expatriates, has embarrassingly become a 'rainbow country' of migrants. Pouring mainly from West Bengal, Tripura, Assam and Maharashtra, domestic migrants are now estimated at 25 lakh in Kerala. Micro studies conducted by research institutions and NGOs suggest that around 80 million short-term migrants are working in India, including: 40 million in the construction industry, 20 million domestic workers, 7 million sex workers and around 12 million who work in illegal mines.
There are calls for the Inter-State Migrant Workmen (Regulation of Employment and Conditions of Service), Act, 1979, to be amended to respond to the massive changes since then and to be more effective. What are the amendments you would suggest?
•The Inter-State Migrant Workmen (Regulation of Employment and Conditions of Service) Act, 1979 is largely a regulatory law failing to incorporate welfare rights of the migrant labourers. The most urgent revision is to introduce a National Migrant Workers Commission at the Central level backed up by State level Migrant Workers Commissions. Also, we need to expand the definition of migrant labourer and include next generation skills like IT, mobile repair, financial services related works. Also, the Act needs to include provisions for State-supported skill training services for migrant labourers. A long pending issue is portability of migrant workers' voting rights. The Election Commission of India is already working, so time has come to empower migrant workers so that they gather better bargaining power and political voice in the system. Other laws relating to workers must be synergised with the Inter-State Migrant Workmen Act. For instance, the Building and Other Construction Workers (Regulation of Employment And Conditions of Services) Act, 1996 should be integrated into the Inter-State Migrant Workmen Act. And it needs to be implemented by the Secretary of the Migrant Workers Commission. In this digital age, we must stress more digital administrative techniques such as smart cards and leverage Jam — Jandhan/Aadhaar/mobile payment infrastructure for portability of all.
•Another urgent issue is portability of the public distribution system (PDS) for migrant labourers and also allowing migrant labourers to use their NREGA job cards in any part of the country. This portability of NREGA will be a great relief, if any migrant labourer is in crisis like the pandemic, he or she can take up NREGA work at the destination site rather than returning home.
📰

 
'Intolerance against the judiciary is growing'
Read More