1)
International Olympic Day: 23rd June
•23rd June is the International Olympic Day. The day is celebrated to promote participation in different sports throughout the world without any discrimination of the gender, age and athletic ability.
2)
Govt develops National Strategic Plan to end TB by 2025
•The government has developed a National Strategic Plan with the goal of ending Tuberculosis (TB) by 2025.
•Minister of State for Health and Family Welfare Ashwini Kumar Choubey stated that India accounts for 27.4 lakh estimated new TB cases annually, which is the highest in terms of absolute numbers.
3)
Hardeep Puri inaugurates Central ATFM Complex
•Union Civil Aviation Minister Hardeep Singh Puri inaugurated the Air Traffic Flow Management- Central Command Centre in New Delhi.
•The C-ATFM system is primarily meant to address the balancing of capacity against the demand to achieve optimum utilization of the major resources, including airport, airspace, and aircraft at every Indian airport where there is a capacity constraint.
4)
United Nations Public Service Day: 23 June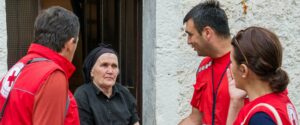 •United Nations Public Service Day is celebrated around the world on 23rd June. The day celebrates the value and virtue of public service to the community; highlights the contribution of public service in the development process; recognizes the work of public servants, and encourages young people to pursue careers in the public sector.
5)
International Widow's Day: 23 June
•The United Nations observes 23 June as International Widows Day. The day is celebrated to draw attention to the voices and experiences of widows and to galvanize the unique support that they need.
Read More