1)
PM Modi Awarded Russia's Highest State Honour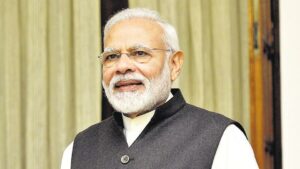 •Prime Minister Narendra Modi was decorated with Order of St Andrew the Apostle – the highest state decoration of Russia, for exceptional services in promoting special and privileged strategic partnership between the two countries. This is the seventh international award that PM Modi has been honoured with.
•Prime Minister was conferred with United Arab Emirates's highest civilian decoration, the Order of Zayed, which is awarded to people who contribute to international leadership in strengthening relations with the country.
2)
India To Be Guest of Honour Country At ADIBF 2019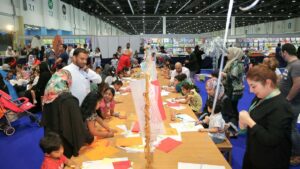 •The UAE has announced that India will be the Guest of Honour country at the Abu Dhabi International Book Fair, ADIBF 2019, to be held at the end of April 2019.
•The fair aims to highlight the UAE's rich heritage, showcasing its authenticity and modernity, as well as its cultural and literary output. India's participation in the fair will attract a significant increase in the number of visitors with various events and activities which will be held throughout the entire duration of ADIBF.
3)
Benjamin Netanyahu Re-Elected as Israel's Prime Minister
•Israeli Prime Minister Benjamin Netanyahu has won a fifth term in office. His closest opponent's party the Blue and White party conceded defeat, clearing the path for Netanyahu to set up a coalition government.
•Netanyahu is now set to be the longest-serving prime minister in Israeli history even longer than David Ben-Gurion, the country's first prime minister, who's often described as "Israel's George Washington."
4)
Google Launches New Cloud Platform Anthos
•Google launched Anthos, a new open platform from Google Cloud, that lets users run applications from anywhere. Anthos allows users to run applications, unmodified, on existing on-premise hardware or on the public cloud and is based on the Cloud Services Platform that Google announced in 2018.
5)
SpaceX's Falcon Heavy, World's Most Powerful Rocket, Launches 1st Commercial Mission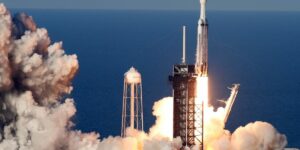 •The most powerful operational rocket in the world, SpaceX's Falcon Heavy, launched its first commercial mission from Florida in a key demonstration for billionaire entrepreneur Elon Musk's space company in the race to grasp lucrative military launch contracts.
•The 23-story-tall Heavy, which previously launched Musk's cherry red Tesla roadster to space in a 2018 debut test flight, blasted off from Florida's Kennedy Space Center carrying its first customer payload.
6)
Namami Gange Gets Global Recognition At World Summit
•The National Mission for Clean Ganga (NMCG) was awarded the distinction of "Public Water Agency of the Year" by Global Water Intelligence at the Global Water Summitin London. The Global Water Awards are presented at the Global Water Summit, the major business conference for the water industry worldwide.
7)
Indian Oil Bags AIMA Managing India Award For Outstanding PSU
•Indian Oil Corporation (IOC) has bagged the prestigious 'AIMA Managing India Award 2019 for outstanding PSU of the year.' The award was presented by former President Pranab Mukherjee to Sanjiv Singh, Chairman, Indian Oil.
•The AIMA awards, declared under 11 categories, were headed by Sanjiv Goenka, chairman, RP-Sanjiv Goenka Group, and shortlisted 11 eminent enterprises and personalities of the country for their contribution to nation-building.