1)
International Day of Human Space Flight: 12 April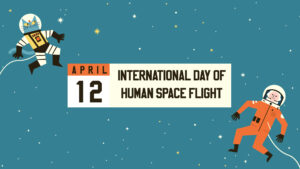 •The General Assembly declared 12 April as the International Day of Human Space Flight to celebrate each year at the international level the beginning of the space era for mankind.
•12 April 1961 was the date of the first human space flight, carried out by Yuri Gagarin, a Soviet citizen. This historic event opened the way for space exploration for the benefit of all humanity.
2)
Hong Kong's Stock Market Overtakes Japan To Be World's 3rd Largest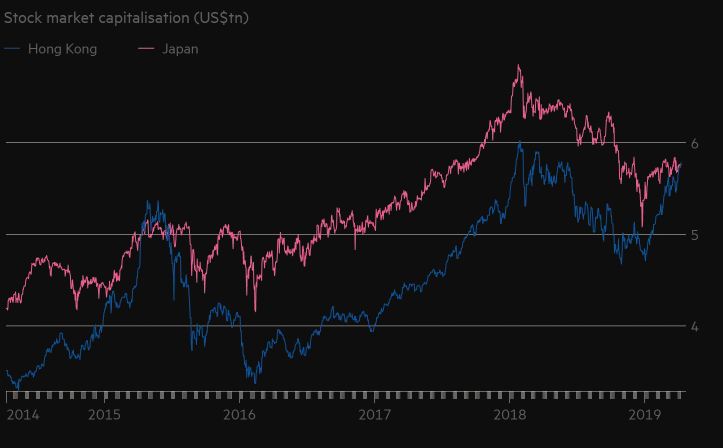 •Hong Kong's equity market has overtaken Japan to be the world's third largest in value, behind only the U.S. and mainland China. Hong Kong's market cap was $5.78 trillion, compared with $5.76 trillion for Japan, according to data compiled by Bloomberg based on where primary securities are listed.
•The Asian city's Hang Seng Index climbed 17% in 2019 through, when it closed at its highest since June 15. Internet giant Tencent Holdings Ltd. has been the main driver with a 22% gain. Japan's Topix Index advanced 8.3% in that period.
3)
2 West Bengal Government Schemes Win UN Awards
•Two schemes of the West Bengal government for skill development- "Utkarsh Bangla" and distribution of bicycles to students "Sabooj Sathi" have won the prestigious World Summit on the Information Society (WSIS) awards of the United Nations.
•The "Utkarsh Bangla" project aims at creating a pool of skilled candidates who are industry ready, while under the "Sabooj Sathi" scheme, bicycles are distributed to students between class IX and XII studying in government run and government aided schools and madrashas of the state.
4)
Gargi Kaul Appointed Secretary of Defence Finance
•In a bureaucratic reshuffle, the Centre has appointed Gargi Kaul as Secretary, Defence Finance. She is a 1984-batch officer of the Indian Audit and Accounts Service (IA&AS). Kaul was earlier Financial Advisor, Defence Services in the Defence Ministry.
5)
Jean Michel Lapin Announced As Haiti's New Prime Minister
•President Jovenel Moise announced that Jean Michel Lapin will be the new prime minister of Haiti. It is French-speaking Caribbean Community (CARICOM) country.
•Lapin, who had been serving as acting prime minister ever since 93 of the 103 members of the Chamber of Deputies voted in favour of removing Prime Minister Jean-Henry Ceant, last month, was reportedly one of three people who had been considered for the permanent position.
6)
Telugu Poet K Siva Reddy Selected For Prestigious Saraswati Samman 2018
•Telugu poet K Siva Reddy has been selected for the prestigious Saraswati Samman, 2018 for his collection of poetry titled Pakkaki Ottigilite. The award carries a cash prize of 15 lakh rupees, a citation and a plaque.
•The award, instituted by the KK Birla Foundation in 1991, is given annually for an outstanding literary work written in any Indian language and published during the last 10 years.