1)
International Day for Monuments and Sites: 18th April
•In 1982, ICOMOS (International Council on Monuments and Sites) established 18 April as the International Day for Monuments and Sites. UNESCO approved it the following year during its 22nd General Conference. The theme for International Day for Monuments and Sites 2019 is 'Rural Landscapes'.
2)
Nepal Launches Its First Satellite From USA
•Nepal successfully launched its first satellite NepaliSat-1 into space. The satellite developed by the Nepalese scientists was launched from Virginia in the United States. It is a low orbit satellite which will be in the 400-km distance from the Earth's surface.
•Two Nepali scientists, Aabhas Maskey and Hariram Shrestha who are currently studying at Japanese Kyushu Institute of Technology, developed the satellite under the BIRDSproject of their institute.
3)
Saudi Arabia To Host G20 Summit In 2020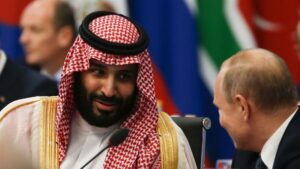 •Saudi Arabia announced that it will be hosting the G20 summit in November 2020 in its capital Riyadh. This would be the first G20 summit in the Arab world.
•Last year's G20 meeting was held in Buenos Aires, Argentina, where Saudi Crown Prince Mohammed bin Salman had represented the Kingdom. He held several engagements with world leaders, including meeting with Prime Minister Narendra Modi.
4)
Resilient Cities Asia-Pacific 2019 Congress Held in New Delhi
•The Resilient Cities Asia-Pacific (RCAP) 2019 Congress is being organised by ICLEI – Local Governments for Sustainability and hosted by South Delhi Municipal Corporation in New Delhi, India. It will offer cities and regions from Asia-Pacific a variety of innovative solutions that build resilience to climate change at the sub-national level.
•The event will offer a combination of high-level plenaries and technical sessions on the implementation and achievement of the Sustainable Development Goals, the Nationally Determined Contributions (NDCs), and the New Urban Agenda of 2016.
5)
Mukesh Ambani Among TIME's List Of 100 Most Influential People
•The Time 100 Most Influential People 2019 list has been released, naming the world's most influential pioneers, leaders, titans, artists, and icons of the year. Reliance Industries Chairman Mukesh Ambani and public-interest litigators Arundhati Katju and Menaka Guruswamy, who spearheaded a historic legal battle for LGBTQ rights in India, are the Indian names that appeared in the list.
•The famous names in the list include Indian-American comedian and TV host Hasan Minhaj, US President Donald Trump, Pope Francis, Chinese President Xi Jinping, Pakistan PM Imran Khan, and iconic golfer Tiger Woods.
6)
CRISIL Board Gives Nod For Transfer Of Ratings Business To New Subsidiary
•CRISIL Ltd, a diversified global analytics company, will transfer its rating business to its proposed new wholly-owned subsidiary. The board of CRISIL gave the nod for the transfer, which is being done to comply with SEBI norms of 2018.
•Earlier, SEBI had modified its regulations for credit rating agencies and mandated the segregation of rating and non-ratings businesses of credit-rating agencies. CRISIL proposes to undertake the transfer of its ratings business through a scheme of arrangement in terms of Section 230 to 232 of the Companies Act, 2013, to be approved by the stock exchanges and the National Company Law Tribunal.