1)
World Intellectual Property Day: April 26
•World Intellectual Property Day (WIPD) is celebrated every year on 26 April around the world to promote the importance of intellectual property rights (patents, trademarks, industrial designs, copyright) in encouraging innovation and creativity. WIPD-2019 Theme is "Reach Gold-Intellectual Property (IP) And Sports".
2)
World Immunization Week 2019 Observed In April
•The last week of April every year is observed as World Immunisation Week (WIW) in order to promote the use of vaccines for the protection of people of all age-groups against disease.
•The WIW 2019 observed from 24-30th April, carrying the theme "Protected Together: Vaccines Work". It was observed for the very first time in 2012.
3)
Two New Bird Species Found In Indonesia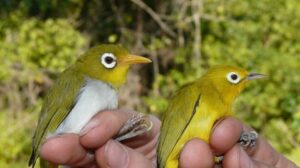 •Zoologists at Trinity College Dublin have discovered two new bird species named as the Wakatobi white-eye and the Wangi-Wangi white-eye in the Wakatobi Archipelago of Sulawesi, Indonesia.
•Details of their discovery were published in the Zoological Journal of the Linnean Society. The Wakatobi white-eye also called as Zosterops Chloris flavissimus.
4)
Etihad Becomes First Major Airline To Fly Plastic-Free
•Etihad Airways, UAE based flag carrier, has become the first major airline in the Gulf region to operate a flight without any single-use plastics on board. The objective is to raise awareness about pollution. Etihad Airways has pledged to reduce single-use plastic usage by 80% across the entire organization by the end of 2022.
5)
Pakistan's Cyril Almeida Named IPI's World Press Freedom Hero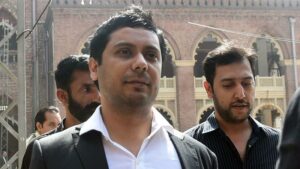 •Dawn editor and Columnist Cyril Almeida from Pakistan has won the IPI's (International Press Institute) World Press Freedom Hero award in 2019. He won this award for his "critical" and "tenacious coverage" of the civil-military relations in Pakistan.
•MadaMasr, an Egyptian news site, won Free Media Pioneer Award 2019 of the IPI and International Media Support (IMS). Both awards will be presented in Geneva, Switzerland on 5th June, World Intellectual Property Day 2019.
6)
State Bank of India Launched India's First 'Green Car Loan'
•State Bank of India (SBI) has launched India's first 'Green Car Loan' (Electric Vehicle) to encourage customers to buy electric vehicles. The new scheme 'Green Car Loan' will offer the loan at 20 basis points lower than the interest rate on the existing car loan schemes.
•SBI has already notified 100% migration to EVs (Electric Vehicles) by 2030 in order to decrease carbon footprints, thus being in line with the government's pledge of ensuring 30% EVs on road by 2030.
7)
Salim, Helen and Bhandarkar Get Deenanath Mangeshkar Award 2019
•The prestigious Master Deenanath Mangeshkar Award 2019 was awarded to National Award-winning filmmaker Madhur Bhandarkar, popular scriptwriter Salim Khan and dancing diva Helen.
•The event was organized by Master Deenanath Mangeshkar Smruti Pratishthan charitable trust, Pune. It aims to encourage legends from the fields of music, drama, art and social work.
Complete list of Awardees:
•Lifetime Award – Salim Khan.
•Special Award for the contribution to Indian cinema – Madhur Bhandarkar.
•Special Award – Helen.
•Vagvilasini Award – VasantAbaji Dahake.
•Mohan Wagh Award (Best Drama of the Year 2019) – SoyareSakal.
•Anandmayee Puraskar– Pandit Suresh Talwalkar.
•Award for music and art – Classical dancer Sucheta Bhide-Chapekar.
8)
Benny Antony Conferred With The National IP Award 2019
•Dr. Benny Antony has been honoured with the National Intellectual Property Award, 2019 in the category of Top Individual for Patents and Commercialization. Dr. Antony has over 80 international patents to his credit.
•Along with the National IP Award, the Intellectual Property Office India and the World Intellectual Property Organisation (WIPO) have jointly honoured Antony with the 'WIPO Medal for Inventors'.
9)
India Wins Two Gold At ISSF World Cup
•India won gold each in 10 metres Air Rifle Mixed Team and 10 metres Air Pistol Mixed team events in the ISSF World Cup in Beijing. Shooters Manu Bhaker and Saurabh Chaudhary took the top spot in the 10 metres Air Pistol Mixed Team event while Anjum Moudgil and Divyansh Singh Panwar won gold in the 10 metres Air Rifle Mixed Team event.