1)
International Dance Day: 29th April
•International Dance Day is observed globally on 29th of April. In 1982 the Dance Committee of ITI founded International Dance Day to be celebrated the birthday of Jean-Georges Noverre, creator of modern ballet.
•The intention of the International Dance Day Message is to celebrate dance, revel in the universality of this art form, cross all political, cultural and ethnic barriers, and bring people together with a common language – dance.
2)
Vladimir Putin, Kim Jong Un Hold 1st-Ever talks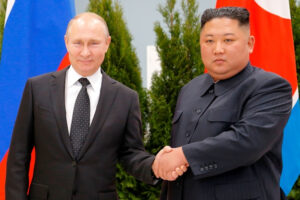 •Russia's Vladimir Putin and North Korea's Kim Jong Un met face-to-face for the first time and vowed to seek closer ties. The meeting was held at Russia's Pacific port city of Vladivostok. Efforts to ease tensions on the Korean peninsula and ways to boost economic ties were discussed.
•Six-party talks on North Korean de-nuclearization started back in 2003. The talks involve China, Japan, Russia, the US along with North Korea and South Korea. The last round of such talks took place in 2007.
3)
UN, EU Sign Agreement To Strengthen Partnership in Counter-Terrorism Efforts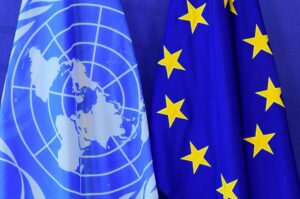 •The United Nations and the European Union (EU) have signed a joint framework aimed at strengthening partnership in counter-terrorism efforts. The UN Office of Counter-Terrorism announced that the framework was enacted on the occasion of the second EU-UN high-level political dialogue on Counter-Terrorism that was held in New York.
•The UN-EU initiative will focus on terrorism and violent extremism prevention in Africa, the Middle East, and Asia, as well as support victims and promote the reintegration of terrorism offenders.
4)
China Hosted 2nd Belt And Road Forum In Beijing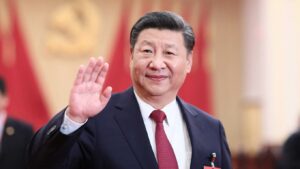 •The second edition of Belt and Road Forum (BRF) was held in Beijing, China in which 37 heads-of-state and 159 countries had participated along with United Nations Secretary-General Antonio Guterres and International Monetary Chief (IMF) Christine Lagarde.
•The theme of this event was "Belt and Road Cooperation: Shaping a Brighter Shared Future". The Belt and Road Forum is a part of the Belt and Road Initiative (BRI). The idea of BRI was first proposed by Chinese President Xi Jinping in 2013.
5)
Government Hikes Customs Duty On Wheat To 40%
•The government has hiked the customs duty on wheat to 40% from 30% to curb imports and protect the domestic industry. The government wants to restrict overseas purchase so that domestic prices of wheat do not come under pressure as the country's wheat output is expected to scale a record high. The country's wheat production this season might cross 100 million tonnes an all-time high.
6)
5th ABU Media Summit Held In Kathmandu
•The 5th Asia Pacific Broadcasting Union (ABU) Media Summit on Climate Action & Disaster Preparedness was held at Kathmandu, Nepal. The theme of the two-day summit was "Media Solutions for Sustainable Future: Saving Lives, Building Resilient Communities".
•Its objective was to address issue of fully utilizing media's potential of accelerating climate action and disaster preparedness and connect stakeholders to media professionals for collaboration and joint practical projects.
7)
Jacques Kallis Receives Ikhamanga Award 2019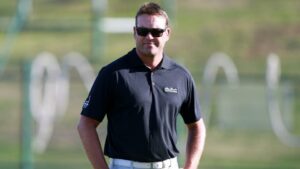 •Ex-South Africa all-rounder Jacques Kallis has been honoured with the Order of Ikhamanga in the Silver Division. The national honour is bestowed by the President of South Africa on citizens who have made significant contributions to arts, literature, music, journalism, culture, and sports.
•Kallis has been rewarded for his successful cricketing career. He played 166 Tests, 328ODIs and 25 T20Is, returning 62 hundreds and 577 wickets.