1)
Postage Stamp To Commemorate 750th Birth Anniversary of Sri Vedanta Desika Released
•Vice President M Venkaiah Naidu released a postage stamp to commemorate the 750th birth anniversary of Sri Vedanta Desikan in New Delhi. The stamp has been released by Indian postal department.
•Born in 1268 CE, Vedanta Desikan was Sri Vaishnava philosopher and one of the most brilliant stalwarts of Sri Vaishnavism in the post-Ramanuja period. The basis of his spiritual teachings was peace and humanity.
2)
US Air Force General Tod Wolters Sworn In As NATO Commander
•US Air Force General Tod D. Wolters has been sworn in as the top military officer of the 29-nation NATO military alliance. The former pilot, who has served in Afghanistan and Iraq, became Supreme Allied Commander Europe at NATO's military headquarters in Mons, southern Belgium.
3)
India To Purchase 10 Kamov-31 Choppers From Russia For INR 3,600 cr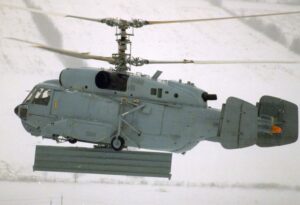 •Defence ministry has approved the procurement of 10 Kamov Ka-31 Airborne Early Warning and Control helicopters for the Indian Navy. The cost of the deal would be around Rs 3,600 crore and the 10 helicopters would be deployed on the aircraft carriers and warships of the Navy including the INS Vikrant and Grigorovich-class frigates.
4)
Gates Foundation Appoints Sanjay Ubale As India Policy Head
•The Bill & Melinda Gates Foundation has hired Sanjay Ubale, head of the infrastructure and urban solutions at Tata Sons, as its policy director for India.
•Sanjay will oversee the Seattle-based charity's healthcare, poverty alleviation, and educational activities in the country. Ubale, who has spent over a decade at Tata Group, was previously the CEO of Tata Realty & Infrastructure.
6)
Asia-Pacific To Grow 5.7% In 2019: ADB
•The Asia-Pacific region s expected to grow at 5.7% in 2019. According to the bank's Asian Development Outlook 2019 report released in April, developing Asia which comprises 45nations ranging from China to Tuvalu is projected to grow by 5.7% in 2019. However, the growth outlook for developing Asia is expected to moderate to 5.6 % in 2020.