1)
India To Attend G-7 Meet In France
•India will be attending the Group of 7 industrialised nations meet organised by France in Biarritz in August along with Australia, Chile, and South Africa. the French ambassador to India Alexandre Zeigler stated that one of the issues on the agenda of the G-7 meet would be fighting terrorism in cyberspace.
2)
e-Governance Services India Ties up With IIT-Kanpur To Upscale Unnat Bharat Abhiyan
•Common Service Centre's (CSC) e-Governance Services India Limited, a special purpose vehicle under the Ministry of Electronics & IT, has tied up with Indian Institute of Technology (IIT)-Kanpur to upscale 'Unnat Bharat Abhiyan'. 'Unnat Bharat Abhiyan' is an initiative of the Ministry of HRD.
•It aims to find solutions to accelerate sustainable growth in rural India. Under the Unnat Bharat Abhiyan, IIT-Kanpur has brought together 15 leading higher education institutions from Uttar Pradesh. These institutions have agreed to work with CSC for the development of villages under the scheme.
3)
SpaceX Launches Falcon 9 Rocket With Dragon Spacecraft
•Space Exploration Technologies Corp. (Space X) launched its 17th commercial resupply mission to the International Space Station (ISS) by using Falcon 9 rocket with Dragon Spacecraft.
•The 213-foot-tall rocket lifted off from Cape Canaveral Air Force Station in Florida. This mission is a part of NASA's Commercial Resupply Services (CRS) program, which uses commercial spacecraft to deliver cargo to the ISS.
4)
GReVD: SIPRI Launches Global Registry of Violent Deaths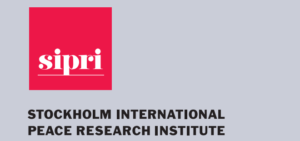 •Stockholm International Peace Research Institute (SIPRI) has launched new initiative named Global Registry of Violent Deaths (GReVD) to count deaths caused by all forms of violence across the world and display these in open-source database.
•It aims to establish the annual number of violent deaths worldwide and enable monitoring of progress on world's commitment to 'significantly reduce all forms of violence and related death rates everywhere' by 2030 as set out in Sustainable Development Goals (SDGs)-Goal 16.
5)
Japan's First Privately Developed Rocket 'Momo-3' Reached Outer Space
•A Japanese aerospace start-up Interstellar Technology Inc. has successfully launched a first privately developed rocket 'Momo-3' into space. The unmanned Momo-3 was launched from its test site in Hokkaido and reached about 110 kilometers (68 miles) in altitude before falling into the Pacific Ocean after 10 minutes of flight time.
•It was the company's third launch attempt after previous tries failed in 2017 and 2018. In 2017, the operator lost contact with Momo-1 shortly after launch. In 2018, Momo-2 only made it some 20 meters off the ground before crashing and bursting into flames due to a problem with a control system.
6)
INS Ranjit To Be Decommissioned
•INS Ranjit, an Indian navy destroyer built by erstwhile USSR, is set to be decommissioned. The third of the five Kashin-class destroyers, it was commissioned in 1983 and has rendered service to the Navy for over 36 years.
•The ship will be decommissioned at a solemn ceremony at the Naval dockyard in Visakhapatnam. The ceremony will be attended by personnel who have served onboard the INS Ranjit in the past, and officers and sailors from the commissioning crew.
7)
Indian Navy Launches 4th Scorpene Class Submarine INS Vela
•The fourth of Indian Navy's stealth Scorpene class Submarines of Project 75, INS Vela was launched at the Kanhoji Angre Wet Basin of Mazagon Dock Limited at Mumbai in Maharashtra.
•The submarine has been named 'Vela' after an earlier submarine, which was the lead submarine, of the erstwhile Vela class, the second batch of the Foxtrot class submarines acquired from erstwhile USSR.
8)
RBI Imposes Fines On PPIs For Violating Norms
•The Reserve Bank of India has slapped a monetary penalty on five pre-paid payment instrument issuers including Vodafone m-pesa and Phonepe, for violating regulatory guidelines. A penalty of INR 3.05 crore has been imposed on Vodafone m-pesa and INR 1 crore each on Mobile Payments, PhonePe, and G.I. Technology Private Ltd.
•Also, a penalty of INR 5 lakh has been imposed on Y-Cash Software Solutions. The central bank also stated that it had imposed a penalty of INR 29.67 lakh on Western UnionFinancial Services Inc., USA., and INR 10.12 lakh on MoneyGram Payment Systems Inc, USA, for non-compliance of regulatory guidelines.
9)
Shahid Afridi Released His Autobiography, Titled 'Game Changer'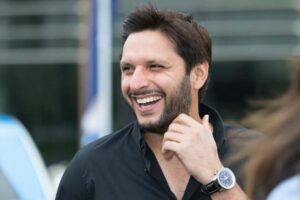 •Pakistan's former captain and star all-rounder Shahid Afridi released his autobiography, titled 'Game Changer'. The book is co-authored by Afridi and journalist Wajahat S Khan. Afridi stated that he was born in 1975 and not 1980 as stated in the official records.
•The revelation from Afridi means he must be at least 20 when he hit the record-breaking 37-ball century which he hit against Sri Lanka in 1996 and not 16 as stated in the official records. He played 27 Tests, 398 ODIs and 99 T20Is and retired from international cricket in 2017.