1)
WTO Ministerial Meeting of Developing Countries To Held New Delhi
•A WTO Ministerial meeting of developing countries is being hosted by India in New Delhi. Sixteen developing countries, Six Least Developed Countries (LDC) (Argentina, Bangladesh, Barbados, Benin, Brazil, Central African Republic, Chad, China, Egypt, Guatemala, Guyana, Indonesia, Jamaica, Kazakhstan, Malawi, Malaysia, Nigeria, Oman, Saudi Arabia, South Africa, Turkey, Uganda) and DG, WTO participated in the meeting.
•Ministers from Bangladesh, CAR and South Africa have confirmed their participation. Vice Ministers, senior officials and ambassadors will be representing other countries. The two-day meeting was interactive in order to provide an opportunity to the Ministers to discuss various issues and the way forward.
2)
5th United Nations Global Road Safety Week
•The 5th United Nations Global Road Safety Week is being observed from May 6 to 12, 2019. It is celebrated once in two years. The theme of the Road Safety Week is 'Leadership for Road Safety'. The goal is to generate a demand for stronger leadership for road safety worldwide to help achieve SDG and other road safety targets.
3)
Indian Army To Commemorate 2019 As 'Year of next of kin'
•The Indian Army is commemorating this year as the 'Year of Next of Kin' and plans to reach out to the next of kin of battle casualties, ex-servicemen and serving soldiers to inform them of entitled financial benefits, welfare schemes and help resolve pension-related problems. The Directorate of Indian Army Veterans will be the nodal agency.
4)
RIL Acquires British Toy Retailer Hamleys
•Reliance Industries Ltd. (RIL) acquired British toy retailer 'Hamleys' in an all cash deal. RIL has acquired Hamleys in 67.96 million pounds (about Rs. 620 cr). With this announcement, Reliance will get hold of 100% shares of Hamleys Global Holdings Limited (HGHL).
5)
Bank Credit Grows 13.2% In FY19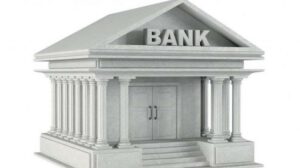 •Bank credit grew by 13.2% in the financial year 2018-19 as compared to 10.3% in the previous financial year, mainly aided by loans to services and retail sector. Deposit growth also gained momentum, growing by 10% as compared to 6.7% a year ago.
RBI Data-
•The Reserve Bank of India's data on the deployment of gross credit across different sectors shows healthy credit growth in the services sector followed by retail sector.
•Credit growth in services sector till the middle of February was 23.7% and in retail sector it was 16.7%. Credit growth in the industry sector was 5.6%.
6)
Facebook Chooses London As Base For WhatsApp Payments
•Facebook has chosen London as the centre for the global roll-out of WhatsApp pay,before the social media giant launches its digital payments service on the mobile messaging platform in India.
•WhatsApp would hire nearly 100 people in London to focus on the digital payments service and additional operations staff would be hired in Dublin. Facebook chose UK because it attracts a multicultural workforce from many of the countries where WhatsApp is widely used, such as India.
7)
Amul To Sponsor Afghanistan In 2019 World Cup
•Amul has been announced as the principal sponsor of the Afghanistan cricket team for the upcoming World Cup, slated to be held in England and Wales from May 30.
•The logo of brand Amul will appear on the leading arm of the Afghanistan team playing jerseys as well as on the training kits throughout the showpiece event.