1)
WTO Ministerial Meeting Inaugurated In New Delhi
•The World Trade Organisation, WTO ministerial meeting of developing countries began in New Delhi. The meeting will provide an opportunity for the Ministers to discuss various issues and the way forward.
16 developing countries and 6 Least Developed Countries (LDCs) are participating in the meeting. It includes China, South Africa, Brazil, Saudi Arabia, Turkey, Kazakhstan and Bangladesh. In a two-day meeting following issues are likely to be discussed:
•Finding a solution to the ongoing impasse in the Appellate Body on an urgent basis.
•Issues of importance and priority for developing countries including LDCs in the reform agenda.
•How to reinvigorate negotiating agenda on issues of critical importance for developing countries?
•How to ensure effective S&D for all developing countries including LDCs?
2)
India-UK Sign Agreement To Boost Indo-Pacific Cooperation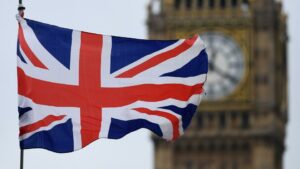 •India and the United Kingdom agreed to increase their collaboration in the fields of Indo-Pacific cooperation, climate change, disaster resilience, development in third world countries amongst other areas.
•The two countries held Foreign Office consultations, where the Indian side was led by Foreign Secretary Vijay Gokhale and the UK side was represented by Sir Simon McDonald, Permanent Under-Secretary, Foreign and Commonwealth Office of British Government.
3)
400 KMPH: Japan Tests World's Fastest Bullet Train
•Japan has started testing its fastest-ever bullet train capable of reaching 400 kilometers per hour (249 mph) as it continues to develop the revolutionary mode of travel. The ALFA-X version of the Shinkansen train began three years' worth of test runs.
•Once it enters operation around 2030, it will run at speeds of up to 360 kph (224 mph),comfortably making it the world's fastest bullet train. It will also outpace China's Fuxing train, which runs at 10 kph slower despite being designed with the same top speed capabilities as the ALFA-X.
4)
Subhash Chand Appointed Next Ambassador of India To State of Eritrea
•Subhash Chand, presently Deputy High Commissioner in the High Commission of India, Abuja, has been appointed as the next Ambassador of India to the State of Eritrea.
5)
UN To Hold 2020 Ocean Conference In Lisbon
•United Nations General Assembly (UNGA) decided to hold its 5-day long 2020 high-level conference early June in Portugal's Lisbon to Support the Implementation of Sustainable Development Goal 14: Conserve and sustainably use the oceans, seas and marine resources for sustainable development in Lisbon.
6)
Professor Tijjani Bande Announced As President, UN General Assembly
•Professor Tijjani Mohammad Bande has been appointed as the new President of the United Nations General Assembly. His appointment was announced by María Fernanda Espinosa Garcés, outgoing president of UNGA at a press conference in Abuja.
•Bande becomes the second Nigerian to be appointed President of UNGA after Mr. Joseph Nanven Garba who held the position between 1989 and 1990. Bande until his appointment was the permanent representative of Nigeria to UN.
7)
Ajoy Mehta Appointed As Maharashtra Chief Secretary
•Mumbai municipal commissioner Ajoy Mehta has been appointed as Maharashtra's new chief secretary. Ajoy Mehta succeeds UPS Madan who has been named as the special advisor to Maharashtra Chief Minister Devendra Fadnavis. Ajoy Mehta, a 1984 batch IAS officer is scheduled to retire in September 2019.