1)
DRDO Successfully Conducts Flight Test of ABHYAS
•India successfully conducted the flight test of ABHYAS – High-speed Expendable Aerial Target (HEAT) from a test range in Odisha. The trial, carried out by the Defence Research and Development Organisation (DRDO) from the Integrated Test Range (ITR) at Chandipur in Balasore, was tracked by various radars and electro-optic systems.
2)
WTO Ministerial Meeting of Developing Countries Concludes In New Delhi
•The WTO Ministerial Meeting of Developing Countries concluded in New Delhi. The Ministerial Meeting began with a dinner hosted by the Union Minister of Commerce & Industry and Civil Aviation, Suresh Prabhu. The Director-General of WTO, Roberto Azevedo, was also present during the dinner.
3)
Cannes Film Festival Begins In France
•One of the most prestigious international events from the world of cinema, the Cannes Film Festival has begun in France. Information and Broadcasting Secretary Amit Khare is leading the Indian delegation at Cannes and will inaugurate India Pavilion.
•The Pavilion will showcase Indian cinema across linguistic, cultural and regional diversity, with the aim of forging international partnerships in distribution, production, filming in India. Indian Delegation will also release a special poster to mark the golden jubilee of International Film Festival of India (IFFI-2019).
4)
Doordarshan Launches Online Souvenir Store In Partnership With Amazon India
•Doordarshan has launched an online souvenir store for its viewers on Amazon Indiaso that one can easily access it. A. Surya Prakash Chairman, Prasar Bharati launched DD souvenir store on Amazon India.
•Doordarshan is India's first broadcaster which has started Souvenir store. Online souvenir store will not only strengthen the relation with viewers but also help in establishing Doordarshan brand value.
5)
RBI Slaps Rs1-crore Fine On Nainital Bank
•The Reserve Bank of India (RBI) has imposed a monetary penalty of Rs1 crore on Nainital Bank for its failure to fully automate the non-performing asset (NPA)identification process, despite specific directions issued in this regard.
6)
LIC Mutual Fund Appoints Dinesh Pangtey As CEO
•LIC Mutual Fund appointed Dinesh Pangtey as the company's Chief Executive Officer (CEO). Pangtey was Director and CEO at LIC Group's private equity division LIC HFL AMC.
•He joined LIC as a direct recruit officer in 1984. He has also served as Regional Manager Marketing channel in Western Zone spanning the states of Maharashtra, Gujarat and Goa.
7)
India's GS Lakshmi Becomes 1st Ever Female ICC Match Referee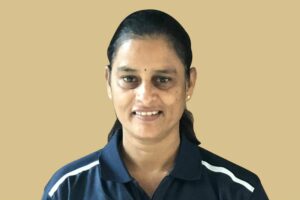 •India's GS Lakshmi has become the first ever woman to be appointed to the ICC International Panel of Match Referees and will be eligible to referee international games with immediate effect.
•The 50-year-old first officiated as a match referee in domestic women's cricket in 2008/09. Lakshmi has overseen three women's ODI matches and three women's T20I matches.
8)
Asia-Pacific Diamond Cup 2019: Japan's Yosuke Asaji Wins Title
•India's Rahil Gangjee finished tied 39th while Viraj Madappa ended tied 53rd at the Asia-Pacific Diamond Cup held in Japan. Japan's Yosuke Asaji won the Asia-Pacific Diamond Cup 2019 at the Sobu Country Club.