1)
WHO Declares Algeria, Argentina Malaria-Free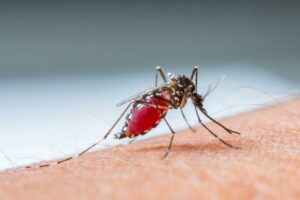 •The World Health Organization (WHO) declared Algeria and Argentina as malaria-free, with no recorded cases of indigenous transmission of the disease since 2013 and 2010 respectively.
•Contracted through the bite of an infected mosquito, malaria remains one of the world's leading killers. It accounted for an estimated 219 million cases from 87 countries and over 400,000 related deaths in 2017, according to WHO's World malaria report 2018.
2)
Brahmos Air Missile Successfully Launched From Su-30 MKI Aircraft
•Indian Air Force successfully fired the BrahMos air version missile from its frontline Su-30 MKI fighter aircraft. The launch from the aircraft was smooth and the missile followed the desired trajectory before directly hitting the land target.
•The air-launched BrahMos missile is a 2.5-ton supersonic air to surface cruise missilewith ranges of close to 300 km, designed and developed by BAPL. Earlier, IAF became the first Air Force in the world to have successfully fired an air-launched 2.8 Mach surface attack missile of this category on a sea target in November 2017.
3)
US, Japan, South Korea, Australia Hold 1st Naval Drills In Western Pacific
•U.S. Navy ships conducted joint drills with warships from allies Japan, Australia and South Korea in their first combined exercise in the Western Pacific.
•The Pacific Vanguard exercise near the U.S. island of Guam takes place ahead of President Donald Trump's visit to Japan, as Washington looks to allies in Asia to help counter China's military might in the region.
4)
Lt Bhawana Kanth, 1st Woman To Qualify To Go To Day Missions On Fighter Jet
•Flight Lieutenant Bhawana Kanth became the first woman pilot of the Indian Air Force to qualify to undertake missions by day on a fighter aircraft. She completed the Day Operational syllabus on MiG-21 Bison. Bhawana joined the fighter squadron in 2017 and flew the first solo on MiG-21 Bison in 2018.
5)
Kids Right Index 2019: India Ranks 117, Iceland Tops
•India stands in a lowly 117th position out of 181 countries in the KidsRight Index,the annual global index which ranks how countries adhere to and are equipped to improve child rights. Iceland secured the top position in the index followed by Portugal.
•Countries are judged on five indicators: right to life, right to education, right to health, right to protection and enabling environment for child rights. KidsRights Index is an initiative of Kids Right Foundation in cooperation with Erasmus University, Rotterdam.
6)
5th Smart Cities India 2019 Expo Inaugurated In New Delhi
•The 5th Smart Cities India 2019 expo, including Transport India, Solar India, Buildings India and Water India expos, was inaugurated by Durga Shanker Mishra, Secretary, Ministry of Housing and Urban Affairs (MoUHUA) at the Pragati Maidan, New Delhi.
•Organised by India Trade Promotion Organization (ITPO) and Exhibitions India Group, the event builds upon Government of India's 'Smart Cities Mission' through a display of a vast array of products and solutions relevant to building smart cities in India.