1)
World No-Tobacco Day: 31st May
•Every year, on 31st May, the World Health Organization (WHO) and global partners celebrate World No Tobacco Day (WNTD). The annual campaign is an opportunity to raise awareness on the harmful and deadly effects of tobacco use and second-hand smoke exposure, and to discourage the use of tobacco in any form.
•The focus of World No Tobacco Day 2019 is on "tobacco and lung health."
2)
Narendra Modi takes oath as PM for second term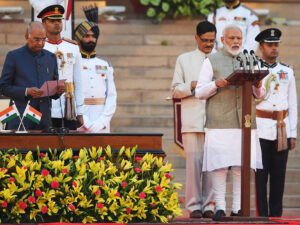 •National Democratic Alliance leader Narendra Modi was sworn in as Prime Minister for the second consecutive term. President Ram Nath Kovind administered the oath of Office and Secrecy to him and a team of 57 ministers at a glittering ceremony on the forecourts of the Rashtrapati Bhawan, New Delhi.
•Besides 24 Cabinet ministers including Amit Shah, Rajnath Singh, Nirmala Sitharaman, Nitin Gadkari, Smriti Irani, and Piyush Goyal, 9 were sworn in as Minister of State with Independent charge and another 24 as Minister of State.
3)
Nirmala Sitharaman To Present First Union Budget On 05th July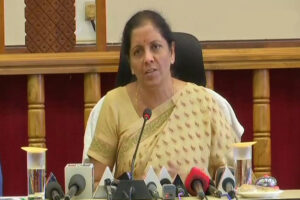 •The first session of the newly-elected Lok Sabha has been convened from 17th June to 26th July 2019 and the new government of Prime Minister Narendra Modi will present its first Budget on 05th July 2019 by Nirmala Sitharaman, who is Minister of Finance and Minister of Corporate Affairs. The 40-day session will have 30 sittings.
4)
Centre launches song 'Hawa Aane De' on air pollution
•As the World Environment Day is approaching, Ministry of Environment, Forest and Climate Change launched a theme song 'Hawa Aane De' on air pollution. The song was launched in the national capital. The aim is to spread awareness regarding protecting the environment. Secretary of Ministry of Environment, Forest and Climate Change launched the song in the presence of actor Shekhar Suman and singer Shaan. World Environment Day is celebrated on June 05.
5)
FICCI survey forecasts India's GDP growth at 7.1% for FY20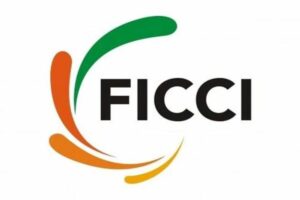 •The country's median GDP is forecast at 7.10 percent for Financial Year 2020 and 7.20 percent for Financial Year 2021. The industry body FICCI's economic outlook survey stated that the minimum and maximum growth estimate stood at 6.80 per 0cent and 7.3 percent for 2019-20.
•The survey was conducted in May 2019 among economists belonging to the industry, banking, and financial services sectors. Inflation is expected to remain moderate and the Wholesale Price Index (WPI) based inflation rate is projected at 3.1 percent in 2019-20,While, the Consumer Price Index (CPI) based inflation has a median forecast of 4 percent for 2019-20.
6)
IIT Guwahati signs MoU with ISRO to set up space technology
•Indian Institute of Technology (IIT), Guwahati has signed an MoU with The Indian Space Research Organisation (ISRO) to set up an IITG-ISRO Space Technology Cell (STC) at the institute where Assam Governor Jagdish Mukhi inaugurated a new academic complex and research and development building.
•IITG-ISRO STC would be first of its kind in the North-east region to augment research and capacity building processes in the field of space technology.