1)
Telangana Formation Day: 02nd June
•On the occasion of the fifth Telangana State Formation Day on 02nd June 2019,President Ram Nath Kovind and Prime Minister Narendra Modi have extended their wishes to the people of the state.
•Telangana Formation Day is celebrated on the formation of Telangana State on 2nd June every year since 2014. The State celebrates the occasion with formal events across the districts.
2)
Telangana enhances Rythu Bandhu scheme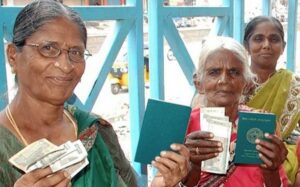 •The Telangana Government has issued a notification to extend the Rythu Bandhu scheme for 2019-20 while enhancing the amount from Rs 4000 to Rs 5000. The Rythu Bandhu scheme, Telangana CM K Chandrasekar Rao's pet scheme, is aimed at providing income support to the agriculturists directly to back their crops.
•The scheme, which provides Initial Investment support to agriculture and horticulture crops through a grant of Rs 4000 per acre per farmer each season towards the purchase of inputs like seeds, fertilisers, pesticides, labour, and other filed operations, has now been enhanced from Rs 4000 to Rs 5000 per acre per farmer per season.
3)
Nayib Bukele sworn in as president of El Salvador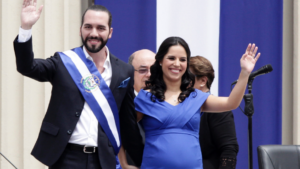 •In the Central American country of El Salvador, Nayib Bukele has been sworn-in as the nation's President. Bukele was sworn-in by the Speaker of the National Assembly in downtown San Salvador.
•Bukele was elected in February to succeed Salvador Sanchez Ceren, a leftist former guerrilla.
4)
US ends special trade treatment for India amid tariff dispute
•The US will end preferential trade status for India next week, President Donald Trump has confirmed amid a deepening row over protectionism. India had been the largest beneficiary of a scheme that allows some goods to enter the US duty-free.
•In March Trump announced that it would be revoked because India had failed to provide adequate access to its markets, but Mr. Trump gave no date.
5)
Rajasthan government increases financial aid given to girls under 'Aapki Beti' scheme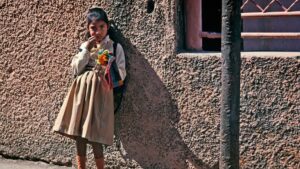 •Rajasthan government has increased the financial assistance given to school girls under the 'Aapki Beti' scheme and ex-gratia payment to the families of polling personnel who die during election duty. Under the Aapki Beti scheme, girls living under the Below Poverty Line (BPL) and whose mother or father or both have died to get annual financial assistance in the state.
•The amount has been increased to Rs 2,100 from Rs 1,100 for the girls studying in class 1 to 8 and for the girls in class 9 to 12, the financial aid has been increased to Rs 2,500 from Rs 1,500. Similarly, the government has also increased ex-gratia payment to the next of kin of an official killed on election duty to Rs 20 lakh from Rs 15 lakh.
6)
Air Chief Marshal BS Dhanoa leaves for 4-day Sweden visit
•Air Chief Marshal Birender Singh Dhanoa has left for Sweden on a four-day official visit. He will visit various operational and training units as well as interact with senior functionaries of the Swedish Air Force amongst others.
•The visit would provide an impetus towards defense cooperation and pave the way for greater interaction and cooperation between the Air Forces. This would also strengthen relationships and enable engagement in productive exchanges between the two Air Forces.
7)
Ajit Doval Stays As NSA, Gets Cabinet Rank With 5-Year Term
•Ajit Doval has been granted cabinet status and five more years as the National Security Adviser (NSA). He has been given cabinet rank in recognition of his contribution in the national security domain. Ajit Doval has been granted cabinet status and five more years as the National Security Adviser (NSA).
8)
ONGC topples IOC to regain most profitable public sector company
•ONGC, India's top oil and gas producer, has toppled Indian Oil Corp (IOC) to regain the crown of being the country's most profitable public sector company. According to earnings statements of the listed companies, Oil and Natural Gas Corp (ONGC) reported a 34 percent jump it's in 2018-19 fiscal net profit to Rs 26,716 crore.
•In comparison, IOC registered a net profit of Rs 17.274 crore for the fiscal year ended March 31, 2019. ONGC, in the previous two financial years, had lost the most profitable PSU tag to IOC.
9)
GST collections cross Rs 1 lakh crore mark for third straight month
•India's goods and services tax (GST) revenue collections crossed Rs 1 lakh crore for the third straight month in May to Rs 1,00,289 crore, despite the slowdown in the industrial activities. However, GST mop-up in May was lower than the all-time high of Rs 1.13 lakh crore in the month of April, highest ever since the indirect tax regime was rolled out on 01st July 2017.
•GST collections rose by 6.67 percent over the revenue of Rs 94,016 crore reported in May 2018. The revenue in May 2019 was 2.21 percent higher than the monthly average of GST revenue in the financial year 2018-19 (Rs 98,114 crore), according to a data released by the Ministry of Finance.
10)
G20 digital tax takes step closer
•Global efforts to impose a unified tax policy on Google, Facebook and other internet giants have cleared a major hurdle ahead of a G20 summit in Japan. The Paris-based Organisation for Economic Cooperation and Development (OECD) stated that 129 countries had signed off on a road-map to grab a fairer tax share of the companies' booming sales.
•OECD seeks to reach a unified long-term solution to the tax challenges posed by digitalisation of the economy by the end of 2020.