1)
World Environment Day: 5th June
•Since its inception in 1974, World Environment Day is celebrated every year on June 5th in more than 100 countries. The theme for World Environment Day 2019 is 'Beat Air Pollution'.
•The day provides an opportunity to broaden the "basis for an enlightened opinion and responsible conduct by individuals, enterprises, and communities in preserving and enhancing the environment."
2)
International Day For The Fight Against Illegal, Unreported And Unregulated Fishing: 5 June
•International Day for the Fight against Illegal, Unreported and Unregulated Fishing is organized every year on 5th June. According to the UN Food and Agriculture Organization (FAO) illegal, unreported and unregulated fishing activities are responsible for the loss of 11–26 million tonnes of fish each year, which is estimated to have an economic value of US$10–23 billion.
3)
14th Organisation of Islamic Cooperation Summit Held In Mecca
•The 14th summit of the Organisation of Islamic Cooperation (OIC) held in Mecca, Saudi Arabia was hosted by Saudi King Salman bin Abdul Aziz Al Saud. The official agenda of meeting was to address 'current issues in Muslim world' and 'recent developments in a number of OIC member states.
4)
Health Minister Chairs Meeting To Review Status Of RNTCP In New Delhi
•The Health Minister Dr. Harsh Vardhan, chaired a high-level meeting to review the status of the Revised National Tuberculosis Control Program (RNTCP) in New Delhi. During the meeting, Dr Vardhan directed the officials for taking up the elimination of TB on a Mission Mode, which would include all stakeholders to come together for an aggressive strategy for TB free India by 2025.
5)
'2nd Global Disability Summit' To Be Held In Buenos Aires
•The '2nd Global Disability Summit' will be held in Buenos Aires, Argentina. The Indian delegation will be headed by Union Minister for Social Justice and Empowerment Thaawarchand Gehlot.
•The objective of the summit is to deliberate on issues across the world concerning empowerment and inclusion of Persons with Disabilities (PwDs) and to work out a mechanism for enabling them to live an independent and dignified life.
6)
Nirmala Sitharaman To Attend G20 Finance Ministers' Meeting In Japan
•Finance Minister Nirmala Sitharaman will attend the two-day meeting of G-20 Finance Ministers and central bank governors in Japan. This will be the first overseas visit of Sitharaman as the Finance Minister.
•She took charge as the first full-time woman Finance Minister of the country, recently. RBI Governor Shaktikanta Das is also likely to attend the meeting at Fukuoka in Japan.
7)
World Bank Retains Growth Forecast For Indian Economy At 7.5%
•The World Bank retained its forecast of India's growth rate at 7.5% for the current financial Year 2019/20. In its Global Economic Prospects report, the World Bank also mentioned that growth rate is expected to remain the same for the next two fiscals.
•According to the report, private consumption and investment will benefit from strengthening credit growth amid more accommodative monetary policy, with inflation having fallen below the Reserve Bank of India's target.
8)
Global Gender Equality Index Released: India Ranks 95, Denmark Tops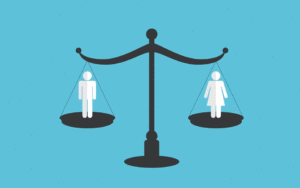 •India ranked 95th out of 129 countries in a new index that measures global gender equality looking at aspects such as poverty, health, education, literacy, political representation and equality at the workplace. The list was topped by Denmark. Chad was placed at bottom most position (129th).
•The Sustainable Development Goals Gender Index has been developed by UK-based Equal Measures 2030, a joint effort of regional and global organizations. The new index includes 51 indicators across 14 of the 17 official Sustainable Development Goals and covers 129 countries across all regions of the world. China ranked at 74 position, Pakistan at 113 while Nepal and Bangladesh at 102 and 110 respectively.
9)
Ashis Ray's Book On World Cup "Cricket World Cup: The Indian Challenge" Launched
•"Cricket World Cup: The Indian Challenge" – a book on the history of the tournament from an Indian perspective by veteran broadcaster and writer Ashis Ray – has been formally unveiled by the chief executive of the England and Wales Cricket Board, Tom Harrison.