1)
World Food Safety Day: 7 June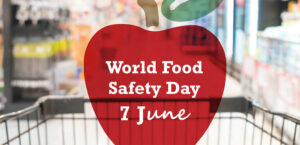 •World Food Safety Day is observed every year on 7th June. The theme for World Food Safety Day 2019 is 'Food Safety, Everyone's Business'. Food safety is the absence of safe, acceptable levels of hazards in food that may harm the health of consumers.
2)
Delhi Metro Becomes India's 1st Project To Receive Power From Waste-To-Energy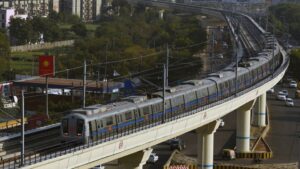 •The Delhi Metro Rail Corporation (DMRC) has become the first ever project in the country to receive power generated from a waste-to-energy plant. It has started receiving 2 MW power from a 12 MW capacity waste-to-energy plant set up in Ghazipur.
•The waste-to-energy plant set up by East Delhi Waste Processing Company Limited (EDWPCL) is based on a Public Private Partnership (PPP) involving the Delhi government and East Delhi Municipal Corporation (EDMC), besides the EDWPCL. Currently, DMRC is producing 28 MW of solar power from the various rooftop solar power plants.
3)
Traffic Index-2018: Mumbai 'Most Congested', Delhi Ranks 4th
•An analysis of traffic congestion in more than 400 cities across six continents has found that commuters in Mumbai spent the most time on the road in 2018. Mumbai ranked first in the study, 'Traffic Index-2018', compiled by location technology specialist TomTom, with a congestion level of 65%, while New Delhi ranked fourth with congestion of 58%. The study covered 403 cities in 56 countries and defined congestion as the extra time added to road travel when traffic doesn't flow freely.
4)
CII Launches New Index To Measure Fiscal Performance
•Confederation of Indian Industry (CII) has launched a Fiscal Performance Index (FPI) to assess state and central budgets. The Index incorporates qualitative assessments of revenue expenditure, capital expenditure, revenues, fiscal prudence and the level of public debt arrive at a more holistic picture of fiscal performance than the fiscal deficit to GDP ratio according to the CII.
•As an example, the index will consider expenditure on infrastructure, education, healthcare and other social sectors beneficial for economic growth compared to other revenue expenditure. It will also consider tax revenues a more sustainable source of revenues for the government as compared to one-time income sources.
5)
Justice Dhirubhai Naranbhai Patel Takes Oath As New CJI Of Delhi High Court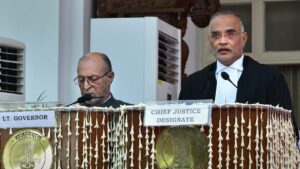 •Justice Dhirubhai Naranbhai Patel was sworn in as Chief Justice of the Delhi High Court. Lt Governor Anil Baijal administered the oath of office to Justice Patel at a function held at Raj Niwas.
•Earlier, Justice Patel was posted at the Jharkhand High Court. The Supreme Court Collegium had recommended his name for the appointment as Chief Justice of the Delhi High Court.
6)
2019 FIFA Women's World Cup Starts In France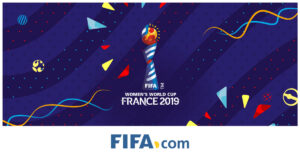 •The 2019 FIFA Women's World Cup is the 8th edition of the FIFA Women's World Cup, the quadrennial international football championship contested by the women's national teams between 7 June and 7 July 2019.
•The Championship will be held in nine cities across France. In March 2015, France won the right to host the event, the first time the country will host the tournament, and the third time a European nation will.