1)
NDMA conducts training programme for CBRN emergencies
•NDMA is conducting a basic training programme at the Deendayal Port Trust in Kandla, Gujarat, aimed at increasing the awareness and enhancing the preparedness of Seaport Emergency Handlers (SEHs) to respond to CBRN (Chemical, Biological, Radiological and Nuclear) threats which emanate at seaports due to arrival, storage and transportation of a large amount of chemical, petrochemical and other CBRN agents.
2)
Decisions taken in the first cabinet meeting of Andhra Pradesh Government
Decisions taken in the first cabinet meeting of Andhra Pradesh:
Education sector: All women who send their children to school will receive Rs 15,000from the state government from 26 January next year.
Agriculture Sector:
•Formation of a commission for the development and welfare of farmers, with the chief minister as its chairman.
•All farmers, including peasants, will be given Rs 12,500 a year as input subsidy before the sowing season
•Interest-free crop loans will be provided to farmers, termed as 'YSR interest-free loans', the government itself will pay the interest directly to the concerned banks.
Housing Sector: Construction of 2.5 million houses will begin under the 'YSR Housing'scheme under which state will allot housing sites to all eligible people and register the sites in the name of women.
3)
BJP MP Virendra Kumar to be pro-tem speaker of Lok Sabha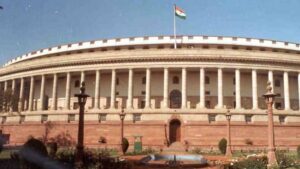 •Virendra Kumar, a seven-term member of Parliament will be the pro-tem speaker of the Lok Sabha. As pro-tem speaker, he will preside over the first sitting of the Lok Sabha and administer the oath of office to the newly elected MPs.
4)
I V Subba Rao to continue as secretary to vice president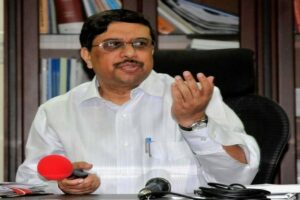 •The Appointments Committee of the Cabinet has approved the continuation of I V Subba Rao as a secretary to Vice President M Venkaiah Naidu.
5)
India Invited To G-7 Outreach Session
•India has received an invitation from France to attend the outreach Session at the G-7 Summit to be held in France in August 2019. Prime Minister Narendra Modi has accepted an invitation from French President to attend the outreach session of the G7 Summit in Biarritz as a special invitee.
6)
Canada To Ban Single Use Plastics From 2021
•Canada Prime Minister Justin Trudeau announced that single-use plastics will be banned in the country from 2021. He declared it a global challenge to phase out the plastic bags, straws and cutlery clogging the world's oceans.
•Less than 10% of plastics used in Canada are currently recycled. Each year a million birds and more than 100,000 marine mammals worldwide suffer injury or death by becoming entangled in plastic or ingesting it through the food chain.