1)
Arjun Munda Launches 'E-Governance Initiatives For ST Welfare Schemes'
•Arjun Munda, Union Minister for Tribal Affairs launched the "e-governance initiatives for ST Welfare schemes" at a function organized by Ministry of Tribal Affairs. A power point presentation on these new e-governance initiatives was made on the occasion.
•Shri Munda applauded the teamwork efforts of the Ministry of Tribal affairs for these-governance initiatives for Scheduled Tribes Welfare schemes and stated that as per the "SabkaSaath, SabkaVikas and SabkaVishwas", these e-governance initiatives will serve their purpose of the betterment of tribal communities across the nation.
2)
World Day Against Child Labour: 12 June
•The International Labour Organization (ILO) launched the World Day Against Child Labour in 2002 to focus attention on the global extent of child labour and the action and efforts needed to eliminate it.
•Each year on 12 June, the World Day brings together governments, employers and workers organizations, civil society, as well as millions of people from around the world to highlight the plight of child labourers and what can be done to help them. The theme for World Day Against Child Labour 2019 is Children shouldn't work in fields, but on dreams!
3)
RBI constitutes six-member panel to review ATM interchange fee structure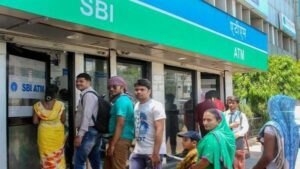 •The Reserve Bank of India constituted a six-member committee to review the ATM interchange fee structure with a "view to increase the ATM deployment in the unbanked areas". The committee will be led by V G Kannan, Chief Executive, Indian Banks Association.
•The terms of reference of the committee are as under:
1.To review the existing structures and patterns of costs, charges and interchange fees for ATM transactions.
2.To review the overall patterns of usage of ATMs by cardholders and assess the impact, if any, on charges and interchange fees.
3.To assess the entire gamut of costs in respect of the ATM ecosystem.
4.To make recommendations on the optimal charge/interchange fee structure and pattern.
4)
Nripendra Mishra Retained As Principal Secretary To PM Modi, Gets Cabinet Minister Rank
•Nripendra Misra and PK Mishra were re-appointed as Principal Secretary and Additional Principal Secretary, respectively, to Prime Minister Narendra Modi with Cabinet minister rank. The Appointments Committee of the Cabinet approved both the appointments with effect from May 31. Their appointments will be co-terminus with the term of the prime minister.
5)
Very Severe Cyclonic Storm 'VAYU' Over East-Central Arabian
•The Very Severe Cyclonic Storm 'VAYU' over East-central Arabian Sea moved nearly northwards with a speed of about 13 kmph in last six hours and lay centred over East-central Arabian Sea, about 470 km west-northwest of Goa, 280 km south-southwest of Mumbai (Maharashtra) and 340 km nearly south of Veraval (Gujarat).
•It is very likely to move nearly northwards and cross Gujarat coast between Porbandar and Mahuva around Veraval & Diu region as a Very Severe Cyclonic Storm with wind speed 145-155 kmph gusting to 170 kmph around morning of 13th June 2019.
6)
Reckitt Names Pepsico's Laxman Narasimhan As CEO
•British consumer goods giant Reckitt Benckiser named PepsiCo executive Laxman Narasimhan to succeed Rakesh Kapoor as chief executive officer. Narasimhan, PepsiCo's global chief commercial officer, will join Reckitt as CEO-designate and be appointed to the board on July 16. He will become group CEO on September 1.