1)
Telangana CM inaugurates Kaleshwaram project
•The Kaleshwaram Lift Irrigation Project which is one of the world's largest multi stage and multi purpose lift irrigation scheme, was inaugurated by Telangana Chief Minister in Jayashankar-Bhupalapally district of Telangana.
•The Kaleshwaram Lift Irrigation Project envisages irrigation over 37 lakh acres of new and existing ayacut in 21 districts of the State.
2)
Minister of State (I/c) for Civil Aviation inaugurates Central ATFM Complex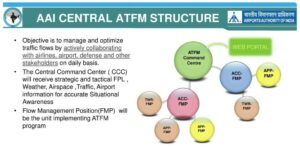 •Minister of State (I/c) for Civil Aviation inaugurated the Air Traffic Flow Management Central Command Centre in New Delhi.
•The C-ATFM system integrates flight data from various subsystems like ATC Automation System, flight updates and flight update messages.
•The system processes the demand and capacity information and provides decision making tools to the ATFM Flow Manager to ensure regulated flow of traffic at each airport in India.
3)
NASA's First Astrobee Robot "Bumble" Starts Flying in Space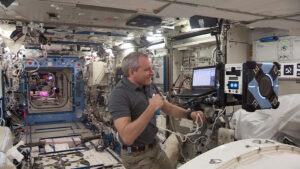 •National Aeronautics and Space Administration's robot named Bumble became the first Astrobee robot to fly under its own power in space.
•Astrobee is a free-flying robot system that will help researchers test new technologies in zero gravity and perform routine work alongside astronauts aboard the International Space Station.
•Astrobee robots can move in any direction and turn on any axis in space.
4)
Namma Kolhapuri chappal gets GI tag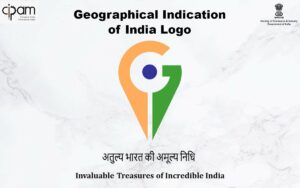 •Namma Kolhapuri chappal has earned Geographical indication tag from Intellectual Property India.
•The approval for GI tag was jointly received by Karnataka and Maharashtra.
•These leather chappals are hand-crafted and tanned using vegetable dyes. The art of making them is passed down one generation to another.
5)
A water clinic for elephants opens in Mathura
•India has opened its first specialised hydrotherapy treatment for elephants suffering from arthritis, joint pain and foot ailments in Mathura, Uttar Pradesh.
•The care centre runs in collaboration with the Uttar Pradesh Forest Department and the NGO Wildlife SOS. It constitutes jumbo pool which is 11-foot-deep and has 21 high pressure jet sprays that create water pressure that massage the elephants' feet and body and help in increasing blood circulation.
6)
Indian Navy launches Operation Sankalp in Gulf of Oman
•Indian Navy launched Operation Sankalp in the Persian Gulf and the Gulf of Oman to reassure Indian flagged vessels safe transit through the area.
•INS Chennai and INS Sunayna have been deployed in the region to undertake maritime security operations. In addition, aerial surveillance in the area is also being done by IN aircraft.
7)
Pankaj Advani clinches men's Asian Snooker Championship
•India's ace cueist Pankaj Advani has clinched the 35th men's Asian Snooker Championship held in Doha.
•Advani defeated Thanawat Tirapongpaiboon 6-3 in the finals to become the first player to win the Asian Snooker and World Snooker championships in all formats.
8)
IOC lifts sanctions imposed on India to host international sporting events
•The International Olympic Committee (IOC) lifted the sanctions imposed on India to host international sporting events.
•The sanctions were imposed on india when Pakistani shooters were not issued visas for the World Cup held in Delhi in February 2019.