1)
Jal Shakti Abhiyan
•Union Jal Shakti Minister has launched a water conservation campaign 'Jal Shakti Abhiyan' , with an emphasis on 1592 stressed blocks in 256 districts. The campaign will run through citizen participation during the monsoon 1st July-15th September. An additional phase II will run from 1st October-30th November for states receiving the northeast retreating monsoons.
•The campaign will focus on five aspects: water conservation and rainwater harvesting, renovation of traditional and other water bodies, reuse of water and recharging of structures, watershed development, and intensive afforestation.
2)
India to contribute USD 5M in 2019 to UN Palestine refugee agency
•India has pledged to contribute USD 5 Million in 2019 to the UN Palestine refugee agency. The Indian Government is assisting 150 Palestinian professionals every year under the Indian Technical and Economic Cooperation programme.
3)
New Zealand bans single-use plastic shopping bags
•New Zealand has officially banned single-use plastic shopping bags. Under the new rules, thin plastic single-use shopping bags can no longer be supplied, but reusable carriers are allowed.
•Companies that break the ban will face heavy penalties, including fines of up to 100,000 New Zealand dollars.
4)
High Powered Committee for 'Transformation of Indian Agriculture'
•Prime minister has constituted a high powered committee of chief ministers for transforming Indian agriculture and raising farmers' income.
•Maharashtra chief minister will be the convenor of the committee. The committee has been asked to submit its report within two months.
5)
SBI, NIIF in pact for funding infrastructure projects
•The State Bank of India has signed a memorandum of understanding with National Investment and Infrastructure Fund to boost availability of capital for infrastructure projects. The scope of the agreement includes equity investments, project funding, bond financing, renewable energy support and take-out finance for operating assets.
6)
AFSPA extended in Nagaland till december end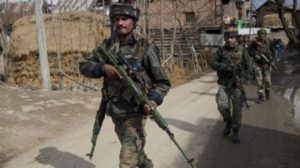 •Ministry of Home Affairs have extended The Armed Forces (Special Powers) Act(AFSPA) for another six months in Nagaland. The Act is implemented with effect from June 30 and will be in force till December end.
7)
ISALEX19 Exercise Kicks-off in Abu Dhabi
•The International Security Alliance's first Joint Exercise ISALEX19 started in Abu Dhabi. The exercise is hosted by the UAE Ministry of Interior (MoI). The exercise witnessed the participation of 50 representatives from law enforcement agencies of the International Security Alliance (ISA) countries.
8)
P.K. Purwar appointed as the CMD of BSNL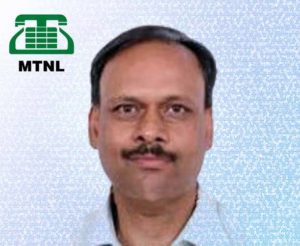 •The GoI has appointed MTNL CMD P.K. Purwar as the Chairman and Managing Director of Bharat Sanchar Nigam Ltd. He has been appointed for a period of three months starting July 1. He will replace Anupam Shrivastava as the CMD of BSNL.
9)
NALCO to get President's award for excellent CSR
•National Aluminium Company Limited has been selected for President's award for utilisation of Corporate Social Responsibility fund in social development.
•NALCO started a scheme "Aliali Jhia" in 2015 to promote the education of Girls of BPL families. NALCO is an Odisha based Navaratna Company.