1)
Kyriakos Mitsotakis becomes Greece's new PM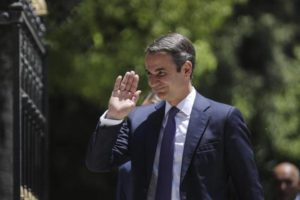 •Kyriakos Mitsotakis was sworn in as the prime minister of Greece. Mitsotakis is the son of former prime minister Constantine Mitsotakis, one of the country's longest serving parliamentarians.
2)
316 tourist spots to be developed by Assam Govt
•Assam Tourism Development Corporation will spent 150 crore rupees to develop the 316 locations under Axom Darshan.
3)
India successfully tests a new version of Brahmos missile
•India has successfully tested the vertical steep dive version of the Brahmos supersonic cruise missile. Made in India 'Brahmos Aerospace' is also ready with a longer 500 km range version of the Brahmos missile that can be fired from Sukhoi 30 fighter jets.
•BrahMos Aerospace is a joint venture company owned by the governments of Indiaand Russia and its missiles are produced in India.
4)
Indian Naval Ship Tarkash arrives in Morocco
•Indian Naval Ship Tarkash arrived at Tangier, Morocco. The visit is part of an ongoing Overseas Deployment by the Indian Navy to the Mediterranean Sea, Africa and Europe.
•On its departure, INS Tarkash will carry out a Passage Exercise at sea with ships of the Royal Moroccan Navy.
5)
NHAI and NIIF Signs MoU for funding highway projects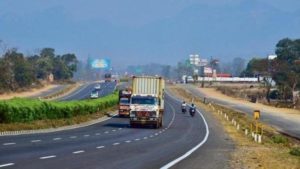 •National Highways Authority of India (NHAI) and National Investment and Infrastructure Fund (NIIF) signed an MoU for funding highway projects.
•The MoU is related to co-operation in formation of SPVs to execute the fund arrangement for large size road projects particularly green field projects to be executed by NHAI in future.
6)
RBI board finalises 'Utkarsh 2022'
•The Reserve Bank of India board has finalised a three-year roadmap 'Utkarsh 2022'. It is a three-year road map for medium term objectives to be achieved for improvingregulation and supervision of the central bank.
7)
Shailesh Tinaikar assumes charge as Force Commander of UN mission
•Lieutenant General Shailesh Tinaikar of India assumes charge as Force Commander of United Nations Mission in South Sudan.
•Shailesh Tinaikar has been awarded the Sena Medal and the Vishisht Seva Medal for Distinguished Service.
8)
'Gully Boy' wins NETPAC award in Bucheon film festival
•Filmmaker Zoya Akhtar's directorial 'Gully Boy' has won the Network for the Promotion of Asian Cinema (NETPAC) Award at the 23rd Bucheon International Fantastic Film Festival (BIFAN) in South Korea.