1)
World Youth Skills Day: 15th July
•The United Nations observes 15 July every year as World Youth Skills Day. This year the UN's observance of the World Youth Skills Day will shed light on the mechanisms needed to operationalize lifelong learning and raise awareness about the importance of youth skills development.
2)
Over 30 lakh persons enrolled under "PM Shram Yogi Maandhan Scheme"
•Under "Pradhan Mantri Shram Yogi Maandhan Scheme", total 30,85,205 personshave been enrolled. This voluntary and contributory pension scheme is benefited for unorganized workers. Under this scheme assures the minimum monthly pension of 3000 rupees to the beneficiaries after attaining the age of 60 years.
3)
IFFI's Golden Jubilee Edition to be celebrated in Goa
•The Golden Jubilee Edition of International Film Festival of India, will be held from20th Nov till 28th November 2019 in Panaji, Goa. President of Oscar Academy John Bailey and other eminent cinematographers and producers have been invited for the event. Russia will be IFFI partner in this edition.
4)
France celebrates 14th july as its "National day"
•The French government marked the national day on July 14th. The day is also known as Bastille Day. This is the 230th anniversary of the storming of the Bastille prison which took place in Paris on 14 July 1789.
•Armed forces from France and allied countries will march, drive, ride and fly over the central Champs Elysee.
5)
Russia launches space telescope Spektr-RG
•Russia launched a space telescope from the cosmodrome in Baikonur, Kazakhstan. It was a joint project with Germany. The Russian space agency, showed a Proton-M rocketcarrying the Spektr-RG taking off from the launch pad.
•The Spektr-RG, is a space observatory intended to replace the Spektr-R, known as the "Russian Hubble", Spektr-R was launched in 2011 to observe black holes, neutron stars and magnetic fields. Its successor will take up similar duties.
6)
Chandrakant Kavlekar to be the new Deputy CM of Goa
•Chandrakant Kavlekar to be the new Deputy Chief Minister of Goa. He will replace Vijai Sardesai as the deputy chief minister of Goa.
7)
Kalraj Mishra appointed Himachal Pradesh Governor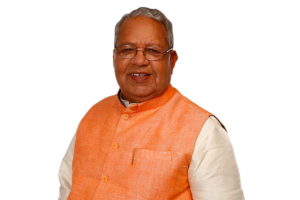 •President Ram Nath Kovind has appointed Kalraj Mishra as the Governor of Himachal Pradesh. Acharya Devvrat has been transferred from Himachal Pradesh and appointed as the governor of Gujarat.
8)
2nd formal discussion on holy Gurdwara of Kartarpur Sahib
2nd formal discussion on holy Gurdwara of Kartarpur Sahib between India and Pakistan was held in Wagah.
Agreements made in the discussion were:
•Pakistan agreed to allow visa-free travel for the Indian passport holders and Overseas Citizenship of India card holders seven days a week.
•5,000 pilgrims will be allowed to visit the Kartarpur Sahib Gurdwara per day throughout the year.
•The pilgrims will be allowed to travel as individuals or in groups and also on foot.
9)
Djokovic beats Federer to win fifth Wimbledon title
•Serbian Novak Djokovic won his fifth Wimbledon title after defeating Swiss tennis ace Roger Federer. This is Djokovic's 16th Grand Slam and 5th Wimbledon title. He is now level with Bjorn Borg as a five-time Wimbledon winner.
10)
England scripts history, claims maiden ICC World Cup title 2019
The ICC Cricket World Cup is the international championship of One Day International(ODI) cricket (50-over cricket) organised by the International Cricket Council (ICC)every 4 years. The 12th edition of the world's biggest cricketing event, the ICC Men's cricket World Cup 2019, was played in England and Wales.
England lifted the ICC Cricket World Cup Trophy 2019 at the Lord's cricket stadium in London. England defeated New Zealand with more number of boundaries in the Super Over thriller in the grand finale of ICC Cricket World Cup Trophy 2019.
•Player of the tournament: Kane Williamson (New Zealand).
•Player of the Match Award: Ben Stokes (England).
•Highest run scorer of the tournament: Rohit Sharma (India).
•Highest wicket taker of the tournament: Mitchell Starc (Australia).