1)
World Bank offer $250 million to Kerala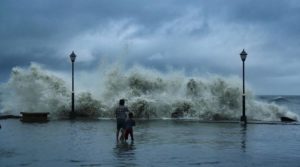 •World Bank offers a loan of $250 million to the Kerala Government for the Resilient Kerala project, aimed at enhancing the state's resilience against the impacts of natural disasters and climate change.
2)
U.S. sets $5 bn fine for Facebook
•U.S.'s Federal Trade Commission have approved a $5 billion penalty to be levied on Facebook. The penalty have been approved to settle a probe into the social network'sprivacy and data protection lapses. It would be the largest penalty ever imposed by the FTC for privacy violations.
3)
U.S. celebrates 50 years of the Apollo 11 mission
•U.S. celebrates the Apollo 11 mission's 50th year anniversary. In the celebrations, new statues of Astronaut Neil Armstrong were unveiled and an education centre was dedicated to him in Ohio, US.
4)
43rd session of the World Heritage Committee of UNESCO
•43rd session of the World Heritage Committee of UNESCO was held in Baku, Republic of Azerbaijan from 30 June to 10 July 2019. In the meeting, UNESCO named 29 new World Heritage sites for 2019.
5)
UN Report: Over 820 million people suffering from hunger
•A UN report has said, more than 821 million people suffered from hunger worldwide last year. It is the third year in a row that the number has risen.
•The report named, 'The State of Food Security and Nutrition in the World', produced by the UN Food and Agriculture Organization and other UN agencies, including WHO, was released.
•The report is part of tracking progress towards Sustainable Development Goal to Zero Hunger, which aims to end hunger, promote food security and end all forms of malnutrition by 2030.
6)
'Nagarkirtan' wins big at SAARC film fest
•Director Kaushik Ganguly's Bengali film 'Nagarkirtan', has won 4 awards in SAARC film festival. The movie was honoured with 'Best Feature Film', 'Best Director', 'Best Actor' and 'Best Original Score' awards.
•Two other Indian films have won awards at the fest,'Na Bole Wo Haram', a 20-minutefilm by debutant director Nitish Patankar, bagged the 'Best Short Film' award, while 'Walking With the Wind' by Praveen Morchhale received the Special Jury award for direction and story.
7)
RBI fines Union Bank, SBI for flouting norms
•The Reserve Bank of India has penalised State Bank of India and Union Bank of India for violating certain regulatory guidelines.
•SBI was fined Rs 7 crore for non-compliance on Income Recognition and Asset Classification norms, code of conduct for opening and operating current accounts and reporting of data on Central Repository of Information on Large Credits, and fraud risk management and classification and reporting of frauds.
•The central bank also imposed a Rs 10 lakh fine on Union Bank of India for non compliance with the directions on the cyber security framework in banks.
8)
India will host ISSF World Cup 2020
•International Shooting Sport Federation approved India's application to host the ISSF World Cup stages. World Cup will be held in New Delhi from March 15 to 26 ,2020. The last edition of ISSF World Cup was held in Munich, Germany.
9)
Sharath Kamal voted IOC Sportsperson of the Year
•Sharath Kamal was voted the Sportsperson of the Year in the annual Indian Oil Sports Conclave. The other nominees were cricketer Cheteshwar Pujara, Grandmaster B Adhiban, hockey player Simranjeet Singh and table tennis player Manika Batra.
•Sharath Kamal is a professional table tennis player from Tamil Nadu, India.