1)
Govt to increase coal production to one billion tone by 2022-23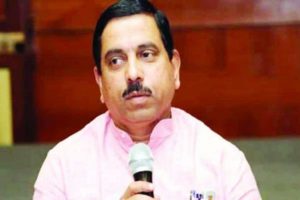 •GoI plan to increase the total production of coal in the country to 1 billion tone by 2022-23. Coal minister said that the gap between demand and supply of coal cannot be bridged completely as there is insufficient domestic availability of coking coal.
2)
Rajya Sabha passed the Central Universities (Amendment) Bill, 2019
•The Rajya Sabha passed the Central Universities (Amendment) Bill, 2019. The Bill aims the establishment of a Central University and Tribal University in Andhra Pradesh.
•The total outlay for the Central University project is Rs 902.07 crore and for Tribal University is Rs 836 crore. The Tribal University will offer research facilities in the fields of art, culture and technology to the tribal population.
3)
President appoints Governors for Chhattisgarh, Andhra Pradesh
•President Ram Nath Kovind has appointed Anusuiya Uikey as Governor of Chhattisgarh. Biswa Bhusan Harichandan has been named as Governor of Andhra Pradesh.
4)
Health Ministry to launch a "Jan Jagrukta Abhiyaan" in Delhi
•Ministry of Health and Family Welfare will launch a Jan Jagrukta Abhiyaan in Delhito accelerate measures for prevention and control of Vector Borne Diseases like Malaria, Dengue and Chikungunya.
•It will start from 17th to 19th July, 2019 in Delhi through active involvement of people's representatives, officers from Government of India, Government of NCT Delhi, all three Delhi Municipal Corporations, New Delhi Municipal Council, Railways and Cantonment board and other stakeholders to combat malaria, dengue and chikungunya.
5)
China gifts warship 'P625' to Sri Lanka
•China has gifted warship 'P625' to Sri Lanka. As a new member of the Lankan Navy, the'P625' frigate will be mainly used for offshore patrol, environment monitoring and anti-piracy combats.
•The Type 053 frigate was commissioned into China's People's Liberation Army Navy in 1994 as the Tongling.
6)
Ursula von der Leyen elected EU commission president
•Ursula von der Leyen has been confirmed as the European commission's first female President and the first German in the job for more than 50 years.
7)
Israel Aerospace signs $50 million deal with Indian navy
•Israel Aerospace signs $50 million follow-up deal with Indian navy. Under the deal, Israel Aerospace Industries will provide complementary missile systems to the Indian navy and India's MDL Shipyard.
•The agreement also involves a range of maintenance and other services for sub-systems of Israel Aerospace's naval medium range surface-to-air missile.
8)
Centre cuts interest on GPF by 10 bps
•Finance Ministry has cut the rate of General provident fund (GPF) by 10 basis pointsfrom 8% to 7.9%.
•During the year 2019-2020, accumulations at the credit of subscribers to the GPF and other similar funds shall carry interest at the rate of 7.9% with effect from July 1, 2019 to 30th September 2019.
9)
National Digital Health Blueprint released
•Union Health Minister released National Digital Health Blueprint, bringing in the National Digital Health Eco-system that can ensure the availability of healthcare services on a wider scale.
•The objective is to establish state-of-the-art digital health systems, for managing the core digital health data, the infrastructure required for its seamless exchange.
10)
India, Italy to set up fast-track mechanism
•India and Italy have decided to set up a fast track mechanism to facilitate investors and companies.
•The meeting was attended by Ambassador of Italy to India, Lorenzo Angeloni and Secretary of Department of Industrial Policy and Promotion, Ramesh Abhishek. The fast-track system in Italy aims to identify and solve problems faced by Indian companies and investors.
11)
13th Meeting of India-UK Joint Economic and Trade Committee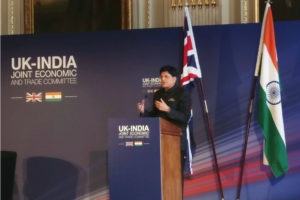 •13th meeting of the India-UK Joint Economic and Trade Committee (JETCO) was held in London. Union Minister of Commerce & Industry and Railways and Secretary of State for International Trade of the UK participated in the meeting.
•The 14th meeting of the JETCO would take place in New Delhi in 2020.
12)
Justice AK Sikri appointed as judge in SICC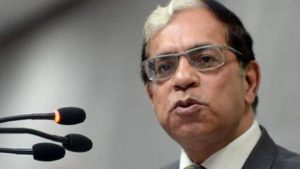 •Former Supreme Court judge, Justice AK Sikri, has been appointed as an international judge of the Singapore International Commercial court (SICC).
•The President of the Republic of Singapore has made the appointment of Justice Sikri. It currently has 16 international judges as part of its panel.
•The SICC is a division of the Singapore high court and part of the Supreme Court of that country, designed to deal with transnational commercial disputes.
13)
India, Uzbekistan exchange views on combating terror financing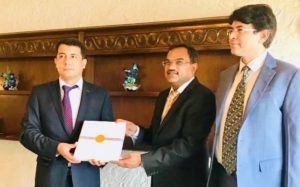 •The 8th meeting of India-Uzbekistan Joint Working Group on Counter-Terrorismwas held in New Delhi. The Joint Working Group reviewed threats posed by terrorist groups worldwide and in their respective regions including cross border terrorism.
•The meeting was co-chaired by Mahaveer Singhvi, the Ministry of External Affairs' Joint Secretary for Counter-Terrorism and Ambassador Farhod Azriev of Uzbekistan.
14)
Rohan Bopanna and Smriti Mandhana got Arjuna Award
•Sports and Youth Affairs Minister conferred Arjuna Awards to tennis player Rohan Bopanna and Women cricketer Smriti Mandhana.
•Bopanna who won the Gold medal in tennis men's double category in Asian Games 2018 and Mandhana was the ICC women's player of the year 2018.