1)
Lok Sabha passes Finance Bill 2019
•The Lok Sabha has passed the Finance Bill, 2019 that will give effect to the proposals of the Central Government for the year 2019-20. The Finance Bill contains tax proposals for the current fiscal. The proposed amendments will promote 'Make in India' and Startups.
2)
Union HRD Minister lauches "Deeksharambh"
•Union Minister of Human Resource Development released UGC Guide to Student Induction Programme "Deeksharambh" in New Delhi.
•The guide to Student Induction Programme is to help new students adjust and feel comfortable in the new environment, inculcate in them the ethos and culture of the institution, help them build bonds with other students and faculty members, and expose them to a sense of larger purpose and self-exploration.
3)
INS Sagardhwani embarks on mission Sagar Maitri
•INS Sagardhwani embarked on a two-month-long Sagar Maitri Mission-2 from Southern Naval Command in Kochi. INS Sagardhwani is an oceanographic research vessel of the Defence Research and Development Organisation (DRDO).
•Sagar Maitri is a unique initiative of the DRDO to promote closer cooperation in socio-economic aspects as well as greater scientific interaction, especially in ocean research among Indian Ocean Rim (IOR) countries.
4)
Prakash Javadekar inaugurates 10th Jagran Film Festival
•Union Minister of Information and Broadcasting inaugurated the 10th Jagran Film Festival in an event held at Siri Fort Auditorium in New Delhi.
•He highlighted the importance and impact of cinema on life of people and termed that it is a medium which connects people. He recalled the historical development of cinema in India and the growing impact of Indian cinema as a transporter of India's soft power.
5)
Sri Lanka signs agreement with India to upgrade railway lines
•Sri Lanka has signed an agreement with India to upgrade tracks in a key railway segment connecting the north and south at a cost of $ 91.26 million.
•This is the first time in 100 years that the 130 km-long-tracks, running from Maho town in the North Western Province to Omanthai in the Northern Province, are being upgraded.The contract agreement for concessional financing was signed in Colombo between the Government of Sri Lanka and IRCON International Ltd (India).
6)
Haryana govt signs pact with NSE for growth of MSMEs
National Stock Exchange has signed a pact with the Haryana government to help boost the growth of micro, small and medium enterprises sector in the state. As per the MoU:
•NSE will support the Haryana government in enhancing the financing opportunities for MSMEs in the state, through listing on NSE's SME exchange platform "NSE Emerge".
•Haryana government will explore the possibility of setting up a government-sponsored equity participation fund to invest in the fast growing SMEs in the state, on the exchange platform.
7)
IFS officer Vivek Kumar appointed private secretary to PM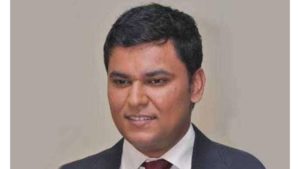 •Indian Foreign Service officer Vivek Kumar was appointed as private secretary to Prime Minister Narendra Modi.
•The Appointments Committee of the Cabinet, headed by the prime minister, cleared the new assignment for Kumar, who is currently working as Director in the Prime Minister's Office.
8)
Union Ministry signs MoU with Ministries of Ayush, Defence and Railways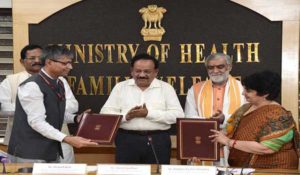 •Union Health Ministry has signed an MoU with Ministries of Ayush, Defence and Railways to strengthen the efforts towards a TB-Free India by 2025.
•Around 28 lakh people contract the disease every year in the country and four lakh people die every year.
9)
BSE, Haryana govt sign pact to facilitate MSMEs raise capital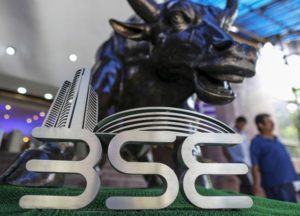 •BSE has inked a pact with Haryana government to encourage and support state's micro, small and medium enterprises (MSMEs) to raise capital.
•The Government of Haryana and BSE intend to facilitate SMEs in raising funds through BSE's dedicated platform for SME's "BSE SME" where small companies can list and raise productive capital, gain visibility and credibility vis-a-vis large corporates.
10)
Sachin Tendulkar 6th Indian to be inducted into ICC Hall of Fame
•International Cricket Council has inducted India's batting icon Sachin Tendulkar, South African pace legend Allan Donald and two-times World Cup-winning Australian woman cricketer Cathryn Fitzpatrick into the ICC's Hall of Fame.
•Other Indians on the list are Bishan Singh Bedi, Sunil Gavaskar, Kapil Dev, Anil Kumble, Rahul Dravid.
•Sachin Tendulkar has 34,357 runs across formats and is the only batsman to have 100 internationals hundreds under his belt.
11)
"Kargil: Untold stories from the War" Book released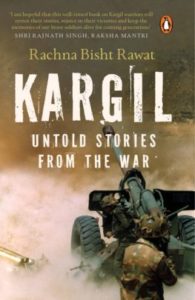 •"Kargil: Untold stories from the War", the book published by Penguin Random House, is authored by Rachna Bisht Rawat.
•On the 20th anniversary of the Kargil War, a new book will revisit the freezing battle grounds of the 1999 conflict through untold stories of its bravest soldiers.
12)
Bimal Jalan panel report on surplus RBI reserves 'finalised'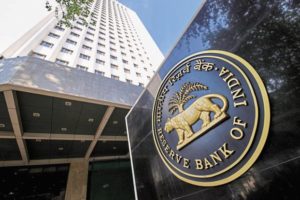 •Bimal Jalan led six-member panel on Economic Capital Framework (ECF), formed by RBI has finalised its report on surplus RBI reserves. The panel has recommended that surplus reserves held by the central bank should be transferred to the governmentin tranches over three to five years.