1)
3-time Delhi CM Sheila Dikshit passes away
•Three-time Delhi Chief Minister and senior Congress leader Shiela Dixit passed away in New Delhi. She served as Delhi's chief minister for 15 years. She was the senior most Congress leader in its Delhi unit.
2)
Culture Minister inaugurates architectural illumination of Safdarjung Tomb
•Culture Minister has inaugurated the architectural illumination of the historic Safdarjung Tomb in New Delhi. A total of 213 technologically advanced LED lights have been used to highlight the 17th century monument. The consumption of LED lights is approximately 62 percent less than conventional light fixtures.
3)
India, China to carry out major military exercise 'Hand in Hand'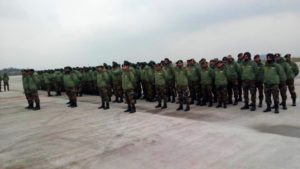 •India and China will carry out a major military exercise called 'Hand-in-Hand' in December, 2019. The exercise will take place at Umroi, Meghalaya. It will be based on counter-terrorism, humanitarian assistance and disaster relief operations.
4)
Sanjeev Kumar Singla appointed as India's Ambassador to Israel
•Senior diplomat Sanjeev Kumar Singla has been appointed as the next Indian Ambassador to Israel. Earlier he was serving as Private Secretary (PS) to Prime Minister of India. He will replace Pavan Kapoor, who assumed charge as the Ambassador to Israel in 2016.
5)
Upender Singh Rawat named India's next Ambassador to Panama
•IFS officer Upender Singh Rawat has been appointed as India's next Ambassador to Panama. He will succeed Ravi Thapar.
6)
Commerce and Industry Minister to launch Global Innovation Index
•Commerce and Industry Minister will launch the Global Innovation Index (GII) on 24th July 2019 in New Delhi. The launch of GII will reveal the innovation rankings of economies.
•Theme for 2019: Evaluating the Medical Innovation Scenario of the Next Decade.
•The GII has been a charter for assessing the innovation capabilities of national economies worldwide.