1)
CBDT celebrates Aaykar Diwas 2019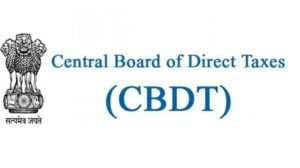 •The Central Board of Direct Taxes (CBDT) celebrating the 159th Income Tax Day (AaykarDiwas) on 24th July. On 24th July, 1860 that Income Tax was introduced for the first time in India by Sir James Wilson.
2)
Govt to Install Solar projects of 40,000 MW by 2022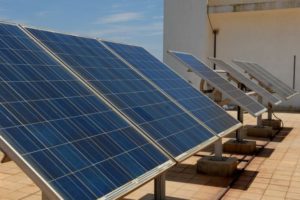 •The government has set a target for the installation of Rooftop Solar projects of 40,000 MegaWatt by 2022 in the country.
•The projects include installation of solar panels on the rooftop of houses. It is estimated that 1.5 million units per MegaWatt per year are generated from solar rooftop plants.
3)
UKEIRI Mobility Programme: Study in India
•A new India-UK bilateral pilot scheme, the UKEIRI Mobility Programme: Study in Indiawas launched by Universities UK International (UUKi) and British Council India. It aimsto generate up to 200 opportunities for undergraduate students at UK universitiesto visit India by March 2021.
•The programme will be funded by the UK and Indian governments as part of Phase 3 of the UK-India Education Research Initiative (UKEIRI).
4)
India to launch first-ever space war exercise 'IndSpaceEx'
•The Indian armed forces are all set to conduct the country's first-ever simulated space warfare exercise "IndSpaceEx".
•This excercise will lead to an assessment of the "imminent threats" in the expanse beyond earth and the drafting of a joint space doctrine for futuristic battles. Ministry of Defencewill organize exercise with all three forces together.
5)
Non Aligned Movement Ministerial Meeting held in Venezuela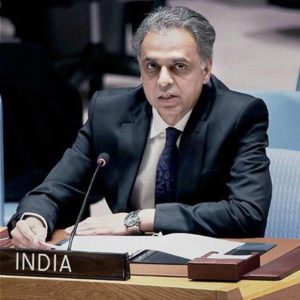 •The Non Aligned movement ministerial meeting was held in Caracas, Venezuela. The ministerial meeting brought together 120 member nations as well as 7 observer countries, 10 multilateral international organisations including the United Nations (UN), and 14 specially invited nations.
•India's Permanent Representative to the UN Ambassador Syed Akbaruddinrepresented India in the meeting.
6)
Ehsan Mani named chief of ICC committee
•Pakistan Cricket Board's chairman Ehsan Mani has been appointed as the head of the ICC's influential Finance and Commercial Affairs committee.
•The F&CA assists the ICC in discharging its responsibilities in relation to all financial and commercial matters.
7)
Mark Esper appointed as Pentagon chief
•The U.S. Senate confirmed former soldier Mark Esper as Secretary of Defence, filling America's longest-ever Pentagon leadership vacuum as Washington faces mounting tensions with Iran.
8)
IMF lowers India's growth outlook for FY20
•The International Monetary Fund has lowered its annual growth forecast for Indiafrom 7.3% to 7% in financial year 2019-20. The IMF's stance reflects a weaker-than-expected outlook for domestic demand.
9)
RBI names Kanungo to run monetary policy portfolio
•Reserve Bank of India has assigned deputy governor B.P. Kanungo to run the monetary policy portfolio and forecasting department. After the exit of Viral Acharya, Kanungo has become the 6th member of the RBI's Monetary Policy Committee.
•Now, all the three deputy governors N S Vishwanathan, B P Kanungo and M K Jainhave been made responsible for 12 departments each.