1)
India's first dragon blood-oozing tree
•Researchers discover Dracaena cambodiana, a dragon tree species in the Dongka Sarpo area of West Karbi Anglong district in Assam.
•This is for the first time that a dragon tree species has been reported from India.Dragon tree species whose sap turns bright red after coming in contact with air.
2)
GoM on sexual harassment at workplace reconstituted
•GoI has reconstituted the Group of Ministers (GoM) looking after the issues of how to prevent sexual harassment at workplace and strengthen legal frameworks. The GoM will be lead by Home Minister Amit Shah.
•The other members of the reconstituted GoM are: Finance Minister Nirmala Sitharaman, HRD Minister Ramesh Pokhriyal 'Nishank', and Women and Child Development Minister Smriti Irani.
3)
Cabinet approves merger of NIMH with ICMR-NIOH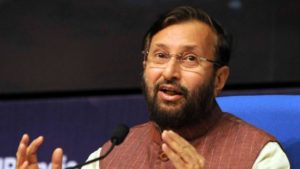 •Union Cabinet has approved the merger of National Institute of Miners' Health with Indian Council of Medical Research and National Institute of Occupational Health.
•Union Information and Broadcasting Minister said that the decision will help the company in reducing bank borrowings and implementing projects for enhancing fertilizers production capacity and upgrading logistics and raw materials.
4)
PM Modi releases book on former PM Chandra Shekhar
•PM Narendra Modi releases book "Chandra Shekhar – The Last Icon of Ideological Politics" is written by Deputy Chairman in the Rajya Sabha, Harivansh and Ravi Dutt Bajpai in New Delhi.
•Prime Minister also announced a museum for all former Prime Ministers of India, and invited their families to share aspects of their lives.
5)
Ajay Bhalla appointed as Home Secretary
•Ajay Kumar Bhalla has been appointed Officer on Special Duty (OSD) to the Ministry of Home Affairs.
•Bhalla will take over as Home Secretary from incumbent Rajive Gauba. Bhalla is currently serving as Power Secretary.
6)
Priti Patel appointed as Britain's Home Secretary
•Priti Patel has been appointed as Britain's Home Secretary in the newly-unveiled Boris Johnson Cabinet. She has become the Britain's first Indian-origin Home Secretary.
7)
Lt Gn. Ranbir Singh releases a book on Fire and Fury Warriors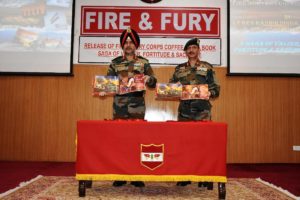 •The coffee table book titled 'Fire and Fury Corps – Saga of Valour, Fortitude and Sacrifice', was released by Northern Army Commander Lieutenant General Ranbir Singh.
•This book showcases the courage and bravery of the Fire and Fury Warriors and portrays the rich heritage and ethos of the Indian Army.
8)
RIL's becomes top-ranked Indian company in Fortune Global list
•Reliance Industries ltd has jumped 42 places to become the highest-ranking Indian firm on the Fortune Global 500 list. Reliance Industries replace Indian Oil Corporation. RIL's present ranking in the list 106 and IOC's ranking in the list 117.