1)
India test-fires Surface to Air-Missile from Chandipur
•India successfully test-fired its all-weather tracked-chassis Quick Reaction Surface-to-Air Missile (QR-SAM) from a mobile launcher at launch complex III of the Integrated Test Range at Chandipur in Odisha.
•This Missile Jointly developed by Defence Research and Development Organisation (DRDO) and Bharat Electronics Ltd, the QR-SAM weapon system is a quick reaction, network-centric missile system capable of search-on-the-move. QR-SAM system can also engage multiple targets within a range of around 25 to 30 km with 2 vehicle configuration for area air defence. It is a truck-mounted missile with a 360 degree rotatable, electro-mechanically operated, turret-based launch unit.
2)
Lalit Kala Akademi celebrates 65th Foundation Day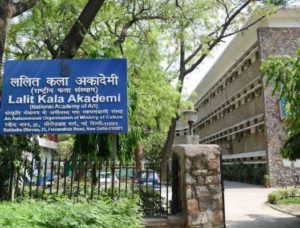 •National Academy of Art, Lalit Kala Akademi, celebrated its 65th Foundation Day in New Delhi. The event was inaugurated by Culture and Tourism Minister. The Minister also inaugurated art camp and artwork and painting exhibition and released a book – Mithila Ki Lok Chitrakala.
•Lalit Kala Akademi or National Academy of Art was established in New Delhi in 1954 by the government to promote and propagate understanding of Indian art, in and outside the country.
3)
French inventor crosses English Channel on 'Flyboard'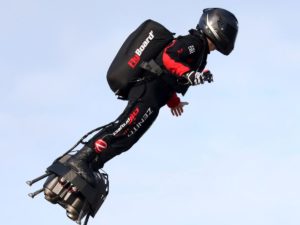 •French inventor Franky Zapata is 1st person in history to cross the English Channel on the jet-powered hoverboard.
•Zapata completed the crossing in 22 minutes, reaching speeds of up to 110mph (177km/h) flying 15-20 metres (50-65ft) above the water. Zapata made the 35-kilometre (21.5 miles) crossing from the French seaside town of Sangatte to St. Margaret's Bay in Dover, England.
4)
ISRO sets up SSAM in Bengaluru
•K Sivan, chairman, Isro, laid the foundation stone for Space Situational Awareness Control Centre at Peenya in Bengaluru.
•Isro has set up a directorate of space situational awareness and managementaiming at protecting high valued space assets from space debris close approaches and collisions. The control centre would facilitate the intensified activities foreseen for SSAM, in view of increasing debris population and operational space assets. The control centre would host a range of activities pertaining to the protection of Indian space assets from inactive satellites, pieces of orbiting objects, near-earth asteroids and adverse space weather conditions.
5)
RBI imposes Rs 11 cr fine on 7 PSBs for violating norms
•The Reserve Bank of India has imposed a collective penalty of Rs 11 crore on 7 public sector banks. The penalty has been imposed for non-compliance with certain provisions of directions issued by RBI on 'Code of Conduct for Opening and Operating Current Accounts.
The penalties on 7 banks are as follows:
•Allahabad Bank and Bank of Maharashtra have been imposed with a penalty of Rs 2 crore each.
•Bank of Baroda, Bank of India, Indian Overseas Bank and United Bank of Indiahave been imposed with a penalty of Rs 1.5 crore each.
•Oriental Bank of Commerce has been imposed with a penalty of Rs 1 crore.
RBI has also imposed a fine of Rs 1 crore on Corporation Bank for non-compliance of norms related to cyber security framework for banks, frauds classification and reporting.
6)
Satwiksairaj & Chirag 1st Indian doubles pair to win Super 500 title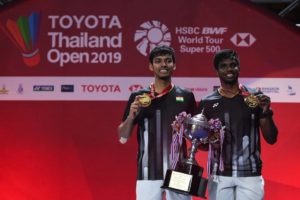 •India's Satwiksairaj Rankireddy and Chirag Shetty scripted a piece of history by breaching the 'Chinese Wall' of reigning World champions Li Jun Hui and Liu Yu Chen, with a victory in the men's doubles final of the Thailand Open badminton championship in Bangkok.
•This is the first-ever Indian men's combination to win a BWF Super 500 title.
7)
Lewis Hamilton wins Hungarian Grand Prix
•Formula One Mercedes driver Lewis Hamilton hunted down Max Verstappen to win the Hungarian Grand Prix for a record-extending seventh time and surge 62 pointsclear in the championship standings.