1)
Doordarshan produced a patriotic song "Watan"
•Union Information and Broadcasting Minister has released a patriotic song "Watan" to mark the occasion of Independence Day, 2019. The song is sung by singer Javed Ali, penned by lyricist Alok Shrivastav and musically composed by Dushyant. The patriotic song is produced by Doordarshan.
•The song highlights several path breaking initiatives of the government including the determination and vision behind the recent successful launch of "Chandrayaan 2". The song also pays tribute to the bravery and valour of our armed forces and the martyrs of the country.
2)
Headgear becomes mandatory for children above 4 years
•Central government has made "Headgear" mandatory for children above 4 years while travelling on a motorcycle. The safety measures for the children travelling on motorcycles have been included in the Motor Vehicles (Amendment) Act 2019.
•Making the protective headgear mandatory for children, Central government has replaced Section 129 of the principal Act in the Act as "Every person, above four years of age, driving or riding or being carried on a motorcycle of any class or description shall, while in public place wear protective headgear conforming to such standards as may be prescribed by the Central government".
•Only Sikhs wearing turban have been exempted from the provision of Section 129 that makes helmets mandatory for all riders of motorcycles above 4 years of age.
3)
Two new UTs, J&K and Ladakh will come into existence on Oct 31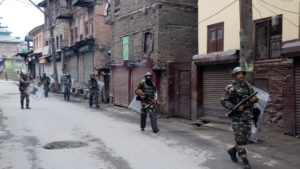 •President Ram Nath Kovind gave assent to legislation for bifurcation of Jammu and Kashmir, and two Union Territories, Jammu and Kashmir and Ladakh will come into existence on October 31.
4)
Air India first flight over North Pole from Delhi to San Francisco
•On the nation's Independence Day, Air India will become the 1st Indian airline to fly over the North Pole while connecting New Delhi and North America. The inaugural flight over the Polar region will take flight on August 15, 2019 and will fly from New Delhi to San Francisco.
•Currently, the route taken by New Delhi to San Francisco flight goes over Bangladesh, Myanmar, China and Japan before crossing the Pacific Ocean to enter the United States of America.
5)
Alejandro Giammattei elected as Guatemala's new president
•Alejandro Giammattei has been elected as new president of Guatemala. He defeated former first lady Sandra Torres for the president's seat. Giammattei will succeed corruption tainted outgoing President Jimmy Morales.
6)
Army launches 'Mission Reach Out' in Jammu
•The Army has launched "Mission Reach Out" was chaired by White Knight Corps Commander Lt Gen Paramjit Singh in Jammu. This Mission aims to ensure basic necessities and essential services are available in the region post the abrogation of the provisions of Article 370 and reorganisation of Jammu and Kashmir.
•It was attended by Jammu Divisional Commissioner Sanjeev Verma, members of the civil administration, representatives of the J&K Police, CRPF, BSF and intelligence agencies.
7)
Ghotu Ram Meena named India's next Ambassador to Republic of Congo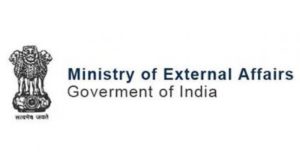 •Ghotu Ram Meena has been appointed as the next Ambassador of India to the Republic of Congo. Currently, Meena is serving as a counsellor, Embassy of India in Kyiv, Ukraine.
8)
"Sridevi: Girl Woman Superstar" a book on the life of Sridevi
•The book, titled 'Sridevi: Girl Woman Superstar' will be launched on Sridevi's 56th birth anniversary. The book is written by author-screenwriter Satyarth Nayak. The book will be published under the Ebury Press imprint of Penguin Random House in October 2019.