1)
Sadbhavana Diwas: 20 August
•Sadbhavana Diwas is celebrated on 20 August every year to commemorate the birth anniversary of former Prime Minister Rajiv Gandhi. This year will be the 75th Birth Anniversary of Rajiv Gandhi.
•On this day national integration, peace, love, affection and communal harmony among all Indians are encouraged. Shri Rajiv Gandhi was born on August 20, 1944, in Bombay. At 40, Mr Rajiv Gandhi was the youngest Prime Minister of India.
2)
Karnataka categorises Nicotine as "class A poison"
•The Karnataka government has amended the Karnataka Poisons (Possession and Sale) Rules 2015 and notified Nictoine as "Class A poison". The step has been taken to strengthen enforcement of the ban on production and sale of electronic cigarettes. The notification has also ordered the suspension of all kinds of promotion of e-cigarettes, including online promotion. This will curb the illegal sale, smuggling of nicotine cartridges and e-cigarettes.
•Class A poison are "Highly toxic chemicals", which even in very small quantities as gas or vapour in the air are dangerous to life (such as cyanogen, hydrocyanic acid, nitrogen peroxide, and phosgene).
3)
Gujarat to get India's first CICET
•India's first Central Institute of Chemical Engineering & Technology will be set up in Gujarat. It will be set up either in Ahmedabad or Surat. It will be built on the lines of Central Institute of Plastic Engineering and Technology. The aim of setting up the institute is to facilitate the chemical industry with research and innovations.
4)
India becomes largest SO2 emitter in the world
•India is the world's largest emitter of anthropogenic sulphur dioxide, which is produced from coal burning, and greatly contributes to air pollution. According to an analysis of a National Aeronautics and Space Administration (NASA) data released by environmental NGO Greenpeace.
•India has more than 15% of all anthropogenic sulphur dioxide (SO2) hotspots in the world detected by the OMI (Ozone Monitoring Instrument) satellite.
5)
Qamar Javed Bajwa's term extended as Pakistan's Chief of Army Staff
•Pakistan Prime Minister Office has announced a 3 year extension of General Qamar Javed Bajwa's tenure as Chief of Army Staff. Bajwa's original term was to end in November 2019 after serving as Army chief for three years. He will remain as Army chief till November 2022.
6)
Shavendra Silva appointed as Commander of the Sri Lankan Army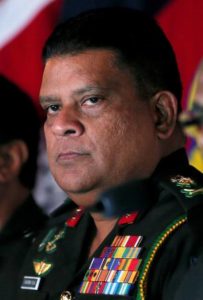 •President of Sri Lanka has appointed Lieutenant General Shavendra Silva as 23rd Commander of the Sri Lankan Army. He will replace Lt Gen Mahesh Senanayake as the Commander of the Sri Lankan Army. Mr. Silva commanded the Sri Lankan Army's 58 Division during the final stages of the war against the rebel LTTE in 2009.
7)
Home Ministry fixes the retirement age of CAPF personnel at 60 years
•The Union Home Ministry has fixed the retirement age of all Central Armed Police Force personnel at 60 years. MHA has issued the order following the 2019 Delhi High Court verdict. The high court verdict asked the Ministry to fix a retirement age that would be uniform for all members of the CAPFs "irrespective of rank".
8)
CCMB scientist K Thangaraj awarded JC Bose Fellowship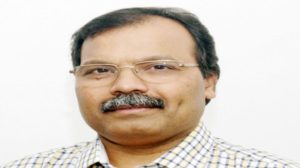 •Dr K Thangaraj, Chief Scientist at Council of Scientific & Industrial Research (CSIR)– Centre for Cellular and Molecular Biology (CCMB) was awarded JC Bose Fellowship.
•Thangaraj was given this fellowship for his outstanding contributions in the field of population and medical genomics. The JC Bose Fellowship is awarded to scientists in recognition for their outstanding performance by the Science and Engineering Research Board, Department of Science and Technology.
9)
Paytm promotes CFO Madhur Deora as President
•Digital payments player Paytm announced the promotion of its Chief Financial Officer Madhur Deora as the company's President.
•Madhur joined the digital payment firm in October 2016. Earlier, Deora has served as Managing Director in Citigroup's investment banking business in New York, London and Mumbai.
10)
Mitchell Johnson becomes MCC Honourary Life member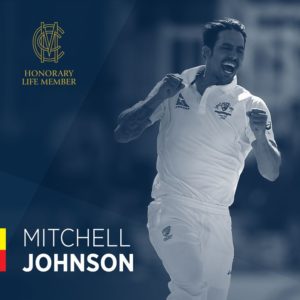 •Former Australian pace bowler Mitchell Johnson has been elected as an Honorary Life Member of the Marylebone Cricket Club (MCC).
•Johnson represented Australia in 153 One Day Internationals picking up 239 wickets, 73 international Test matches claiming 313 wickets and 30 T-20 Internationals in which he takes 38 wickets.