1)
Chief minister of Punjab launched "Sarbat Sehat Bima Yojana"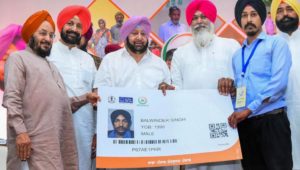 •The chief minister of Punjab has launched a universal health insurance scheme "Sarbat Sehat Bima Yojana " benefiting nearly 46 lakh families. With this scheme, covering 76% of the state's population.
•Punjab has become the first state in the country to offer medical insurance cover to the maximum number of its people. The scheme would entitle beneficiaries to avail annual cashless treatment up to Rs 5 lakh per family per year, including pre-existing diseases.
2)
9th Session of India-Kenya Joint Trade Committee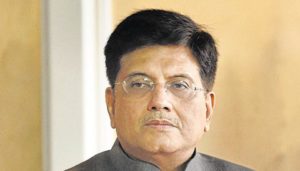 •The 9th Session of the India-Kenya Joint Trade Committee was held in New Delhi. The Joint Trade Committee reviewed the progress in cooperation in the power sector, renewable energy, petroleum and natural gas, civil aviation and agricultural research. The next session of the Joint Trade Committee meeting in Nairobi.
•The Indian delegation was led by Union Minister of Commerce & Industry and Railways. The Kenyan delegation was led by Peter Munya, Minister of Industry, Trade and Cooperatives.
3)
2nd Uday Express to run between Visakhapatnam, Vijayawada
•Indian Railway's 2nd double-decker Uday (Utkrisht Double-Decker Air Conditioned Yatri) Express will run between Visakhapatnam and Vijayawada. The train would consist of 9 double-decker coaches and 2 power cars.
•The trains are primarily allocated to routes with heavy passenger traffic. They are equipped with WiFi facility, have striking interiors, cushioned seating, and display screens.
4)
DRDO transfer design of Mobile Metallic Ramp to Indian Army
•Defence Research and Development Organisation (DRDO) handed over the design of Mobile Metallic Ramp (MMR) to the Indian Army at a ceremony held at DRDO Bhawan, New Delhi.
•(MMR) load-bearing capacity of 70 metric ton. The MMR has been designed and developed by DRDO's premier research laboratory Centre for Fire, Explosive and Environment Safety (CFEES) on the requirements projected by Army for reducing the Strategic Mobility time of mobilizing Armoured Fighting Vehicles. The ramp will provide the strategic mobility for Armoured and Mechanized units and formations of the Army. It is portable, modular in design, which can be easily assembled or disassembled.
5)
Indian-American teen wins South Asian Spelling Bee competition 2019
•Navneeth Murali, an Indian-American teenager from New Jersey, has won the 2019 South Asian Spelling Bee contest. The prize money for this contest is USD 3,000.
•The South Asian Spelling Bee (SASB) is an annual spelling bee platform in the US for children of South Asian descent. The competition is open to any student at or below the age of 14, who has at least one parent or grandparent who is of South Asian descent, or whose lineage can be traced to Afghanistan, Bangladesh, Bhutan, India, Maldives, Nepal, Pakistan, and/or Sri Lanka.
6)
SMVDU, NISE sign MoU to achieve national solar mission
•Shri Mata Vaishno Devi University (SMVDU), Jammu and National Institute of Solar Energy (NISE) have signed a memorandum of understanding (MoU) to work jointly to achieve the objective of National Solar Mission through training programmes. The MoU, which will be valid till 5 years.
7)
Para swimmer Satendra Singh Lohia crosses America's Catalina Channel
•Indian Para Swimmer Satendra Singh Lohia has become the first Asian swimmer to cross the Catalina Channel of America. Satendra holds the Asian record of crossing both the English and Catalina channels.
•Satendra led the Indian Para Relay team along with 5 teammates and crossed the Catalina Channel and covered the distance of 42km in 11 hours 34 minutes.