1)
International Day Commemorating the Victims of Acts of Violence Based on Religion or Belief: 22 August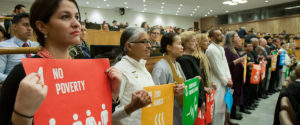 •United Nations observes 22 August every year as "International Day Commemorating the Victims of Acts of Violence Based on Religion or Belief". The day is observed to strongly condemn continuing violence and acts of terrorism targeting individuals, including persons belonging to religious minorities, on the basis of or in the name of religion or belief.
2)
International Day of Remembrance and Tribute to the Victims of Terrorism: 21 August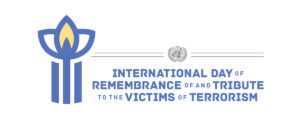 •United Nations observes 21 August every year as International Day of Remembrance and Tribute to the Victims of Terrorism. This year, the 2nd commemoration of the day will focus on the resilience of victims and their families, how they have coped and what they have done to transform their experiences to aid healing and recovery as well as become stronger and more united against terrorism.
•To observe the International Day, the United Nations Office of Counter Terrorism (UNOCT) and the Group of Friends of Victims of Terrorism will launch a photographic exhibition on August 21 at the United Nations Headquarters in New York.
3)
Union HRD Minister launches NISHTHA
•Union HRD Minister launched the training programme NISHTHA, (National Initiative for School Heads and Teachers Holistic Advancement) to improve Learning Outcomes at the Elementary level across the country. This is the largest teachers' training programme of its kind in the world.
•NISHTHA to build capacities of 42 Lakh government teachers across the country. The basic objective of this massive training programme 'NISHTHA' is to motivate and equip teachers to encourage and foster critical thinking in students.
4)
"Op-Blue Freedom" flag off in Delhi
•Sports Minister Kiren Rijiju and former India football captain Baichung Bhutia flagged off Op-Blue Freedom in Delhi. This is an initiative in which a group of armed forces veterans train sports enthusiasts in survival training and self-defence.
•Op-Blue Freedom is a nation-wide adaptive scuba diving programme for people with disabilities as well as the able-bodied. It comes under the parent project "Special Forces Adventures".
5)
Karnataka tops the State Rooftop Solar Attractiveness Index
The State Rooftop Solar Attractiveness Index-SARAL was launched during the Review Planning and Monitoring (RPM) Meeting with States and State Power Utilities. Karnataka has topped the index which evaluates Indian states based on their attractiveness for rooftop development.
SARAL currently captures five key aspects:
•Robustness of policy framework
•Implementation environment
•Investment climate
•Consumer experience
•Business ecosystem
SARAL has been designed collaboratively by the Ministry of New and Renewable Energy (MNRE), Shakti Sustainable Energy Foundation (SSEF), Associated Chambers of Commerce and Industry of India (ASSOCHAM) and Ernst & Young (EY).
6)
Culture Minister to launch book ' The Diary of Manu Gandhi'
•Culture Minister will launch the book "The Diary of Manu Gandhi" at a function in New Delhi. The book has been brought out by National Archives of India, on the occasion of 150th anniversary of Mahatma Gandhi in collaboration with Oxford University Press. The first volume covers the period 1943-1944.
•The Diary of Manu Gandhi originally in Gujarati has been edited and translated by Dr Tridip Suhrud. Manu Gandhi (Mridula) was a grand niece of Mahatma Gandhi, and stayed with Gandhiji till his assassination.
7)
Rajiv Gauba appointed as Cabinet Secretary
•Home Secretary Rajiv Gauba appointed as a Cabinet secretary for two years. He will replace P.K. Sinha, who was appointed Cabinet Secretary in 2015. The Appointments Committee of the Cabinet, headed by Prime Minister Narendra Modi, approved his appointment.
8)
Cerebras Systems reveals "world's largest computer chip"
•Artificial intelligence(AI) company Cerebras Systems has unveiled the world's largest single silicon-based processor named Cerebras Wafer Scale Engine(WSE). This chip has 1.2 trillion transistors, the basic on-off electronic switches that are the building blocks of silicon chips.
•The rectangular shape chip measures 21.5cm sq (8.5in sq), comes with 400,000 AI (Artificial Intelligence) cores and 18 gigabytes of on-chip memory.
9)
RBI allows e-mandate for cards for recurring transactions
•The Reserve Bank of India has permitted processing of e-mandate on credit and debit cards for recurring transactions (merchant payments). The maximum limit for such a transaction will be Rs 2,000. While processing the first transaction in e-mandate-based recurring transaction series, additional factor authentication (AFA) validation should be performed.
•As per the RBI circular, no charges should be levied or recovered from the card holder for availing the e-mandate facility on cards for recurring transactions. The direction is applicable for transactions performed using all types of cards—debit, credit and Prepaid Payment Instruments (PPIs), including wallets.