1)
International Day for the Remembrance of the Slave Trade and its Abolition: 23 August
•United Nations observes 23 August every year as "International Day for the Remembrance of the Slave Trade and its Abolition". The Day is observed to inscribe the tragedy of the slave trade in the memory of all peoples. The day was designated by UNESCO to memorialize the transatlantic slave trade.
2)
India to launch e-commerce portal "Bharatcraft" for MSME's
•Union Government is planning to launch an e-commerce portal named "Bharatcraft" for MSME's. The portal is based on other e-commerce portals like 'Alibaba' and 'Amazon'. The portal will provide a platform for MSMEs to market and sell their products and in turn boost the sector. As per the MSME Union Minister, the Bharatcraft portal has a huge potential to generate revenue worth ₹10 lakh crore in next 2-3 years.
3)
New set of health warnings on "Tobacco packs"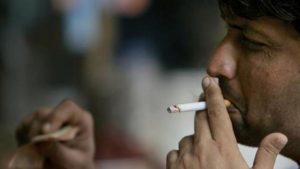 •The Health Ministry has notified the new warnings on "Tobacco packs". It has been done by making an amendment in the Cigarettes and other Tobacco Products (Packaging and Labeling) Rules, 2008.
•The text messages that will be printed on the packs are "tobacco causes painful death". A quitline number "1800-11-2356" will also be printed on the packs. The new sets of health warnings, including enlarged pictorial images and text messages, covering 85% of the packet area will assist the users to quit. This will help in creating awareness among tobacco users, and gives them access to counselling services to effect behaviour change.
4)
Iran unveils new missile defence system "Bavar-373"
•Iran has unveiled new missile defence system "Bavar-373". This is also Iran's first domestically produced long-range missile defence system which has been inducted into the country's missile defence network. The system was unveiled at an occasion of Iran's National Defense Industry Day.
5)
Ajay Kumar Bhalla appointed as Home Secretary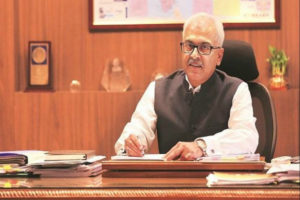 •Ajay Kumar Bhalla was appointed as the new Union Home Secretary. He is currently serving as an officer on special duty in the home ministry. He replaces Rajiv Gauba, who was appointed as the new cabinet secretary.
•The Appointments Committee of the cabinet headed by Prime Minister Narendra Modi approved Bhalla's appointment as the new home secretary.
6)
Russia sends its first humanoid robot Fedor into space
•Russia launched an unmanned rocket carrying a life-size humanoid robot named Fedor, (Final Experimental Demonstration Object Research). It is a silvery anthropomorphic robot stands 1.80 metres (5 foot 11 inches) tall and weighs 160 kilogrammes (353 pounds).
•Fedor will spend 10 days learning to assist astronauts on the International Space Station. It blasted off in a Soyuz MS-14 spacecraft from Russia's Baikonur cosmodrome in Kazakhstan.
7)
WCD Minister Smriti Irani distributed the Poshan Abhiyaan Awards for 2018-19
•Women and Child Development Minister distributed the Poshan Abhiyaan Awards for 2018-19 in different categories in New Delhi.
•The awards were given to the States, Districts, Blocks and Anganwadi Workers for their contributions in scaling up the Abhiyaan and ensuring that it reaches every household in the country. The awards are aimed at motivating the primary stakeholders and encourage large scale citizen participation in creating awareness to combat malnutrition.
8)
Akshay Kumar takes 4th spot in Forbes highest paid actors list 2019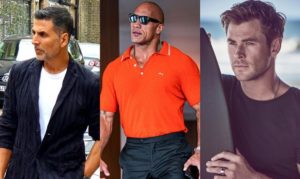 Bollywood Actor Akshay Kumar has made it to the 4th position on the Forbes magazine's Worlds Highest-Paid Actors Of 2019 list. Akshay has raked in $65 million. Hollywood star Dwayne 'Rock' Johnson tops the Forbes list of the 10 highest-paid actors.
Here's the list of the World's Highest-Paid Actors Of 2019 listed by Forbes:
1. Dwayne Johnson ($89.4 million)
2. Chris Hemsworth ($76.4 million)
3. Robert Downey Jr. ($66 million)
4. Akshay Kumar ($65 million)
5. Jackie Chan ($58 million)
6. Bradley Cooper ($57 million)
7. Adam Sandler ($57 million)
8. Chris Evans ($43.5 million)
9. Paul Rudd ($41 million)
10. Will Smith ($35 million)
9)
Vikram Rathour appointed as Team India's batting coach
•Former Indian opener Vikram Rathour appointed as team India's new batting coach. He will replace Sanjay Bangar. While Bharath Arun and R. Sridhar were retained as bowling and fielding coaches.
•The 50-year-old Rathour has played 6 Tests and 7 ODIs in 1996. He was a senior national selector under Sandeep Patil's chairmanship.