1)
Joint India-New Development Bank Workshop held in New Delhi
•A joint India- New Development Bank workshop was held in New Delhi. The workshop was organized to enhance the NDB's engagement with the India's private and public sector. The NDB is aiming to support the Indian public and private sector for infrastructure development through innovative means such as loans in local currency, guarantees, credit enhancement and equity investments.
•The NDB is the first Multilateral Development Bank established by developing countries and emerging economies: Brazil, Russia, India, China and South Africa.
2)
Indian Army Team summit MT Leo Pargyil (6773m)
•Indian Army team from 18th battalion, the Mahar Regiment successfully summited Mount Leo Pargyil (6773M). After an extremely challenging climb in harsh weather, hoisting the National Flag atop Mt Leo Pargyil.
•Leo Pargyil is the third highest peak of Himachal Pradesh and is considered to be among the most challenging and technically difficult peak to scale. It lies in the Zanskar range.
3)
ESIC Signs an Agreement with SBI
•Employees' State Insurance Corporation(ESIC) signed Memorandum of Agreement (MoA) with State Bank of India for direct transfer of benefits electronically into bank accounts of all stakeholders.
•As per an agreement signed between the two, SBI will provide e-payment services directly to bank accounts of all ESIC beneficiaries and payees without any manual intervention as an integrated and automated process through its cash management product e-payment technology platform.
4)
India, US to carry out joint Military Exercise "Yudh Abhyas 2019"
•Indo-US defence cooperation, a joint military training, Exercise "Yudh Abhyas 2019". This exercise is being conducted at Joint Base Lewis Mc Chord, Washington, USA from 05-18 September 2019.
•Exercise Yudh Abhyas is one of the largest joint running military training and defence corporation endeavours between India and USA. This will be the 15th edition of the joint exercise hosted alternately between the two countries. The exercise is also an ideal platform to learn from each other's expertise and experiences of planning and execution of operations.
5)
CEC Sunil Arora assumes charge as Chairman of AWEB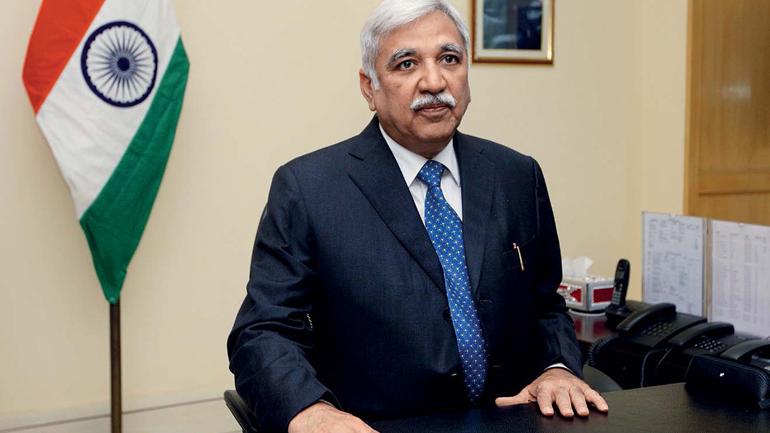 •Chief election commissioner Sunil Arora took charge as chairman of Association of World Election Bodies (AWEB). The CEC will serve a two-year term till 2021.
•AWEB is a multilateral platform for election management bodies with 115 EMBs from 109 countries as its members, and 20 international organisations as Associate Members across the world to share best electoral practices.
6)
Mithali Raj retires from T20 International Cricket
•Senior India batswoman Mithali Raj has announced retirement from International T-20 Cricket. In 89 T20 Internationals matches, she scored 2364 runs including 17 fifties with a career-best 97 not out. Mithali is also the first Indian cricketer to reach the landmark of 2000 T20I runs.