1)
International Day of Charity: 5 September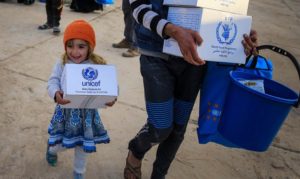 •The United Nations observes 5 September every year as International Day of Charity with the objective of sensitizing and mobilizing people, NGOs, and stakeholders all around the world to help others through volunteer and philanthropic activities.
•The date of 5 September was chosen to commemorate the anniversary of the passing away of Mother Teresa. She also received the Nobel Peace Prize in 1979 "for work undertaken in the struggle to overcome poverty and distress, which also constitute a threat to peace."
2)
PM to launch pension scheme for traders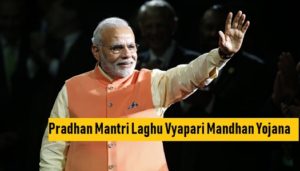 •Prime Minister Narendra Modi will launch the Pradhan Mantri Laghu Vyapari Maan¬dhan Yojana, the Centre's pension scheme for traders. A few of the first subscribers from across the country will be given pension cards by the PM.
•The scheme, which is an extension of the PM Shram Yogi Maan-Dhan Yojana, will make all beneficiaries eligible for a monthly pension of Rs 3000 after the age of 60 at a miniscule monthly contribution.
3)
CRISIL revises India's GDP growth to 6.3% in fiscal 2020
•Rating agency CRISIL has revised India's fiscal year 2020 GDP growth forecast to 6.3%. CRISIL has lowered the GDP growth forecast from 6.9% to 6.3%. The growth was revised as the first-quarter growth rate of India reduced to a 25-quarter low of 5%.
4)
Jaideep Sarkar appointed as next High Commissioner of India to Lesotho
•India's High Commissioner to South Africa, Jaideep Sarkar has been concurrently accredited as the next High Commissioner of India to the Kingdom of Lesotho, with residence in Pretoria. He is a 1987 IFS-batch officer and earlier served as envoy to Israel and Bhutan.
5)
Delhi, Mumbai fall in EIU's Global Liveability Index 2019
•Economist Intelligence Unit's Global Liveability Index for 2019, released with both Delhi and Mumbai sliding down ranks. New Delhi dropped 6 places to 118, from 112 last year and Mumbai also fell in this year's index, by two places to 119, from 117 last year.
•Vienna in Austria, Melbourne and Sydney in Australia make the top three cities. The survey ranks countries across indicators including stability, healthcare, education, infrastructure, culture and environment.
6)
India among top 10 nations in gold reserves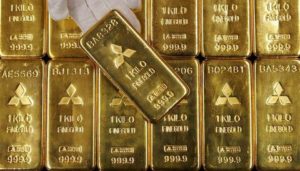 •India has surpassed the Netherlands to move into the list of top10 countries in terms of total gold reserves. According to the World Gold Council, India has gold reserves totalling 618.2 tonnes, which is marginally higher than the Netherlands' reserves of 612.5 tonnes.
•According to the World Gold Council, the U.S. leads the country list with total gold reserves of 8,133.5 tonnes followed by Germany with 3,366.8 tonnes. In terms of individual countries, India actually ranks 9th since the International Monetary Fund (IMF) occupies the third position after the U.S. and Germany.
7)
'Loktantra Ke Swar' and 'The Republican Ethic' books to be released by V. President
•The Vice President of India, Shri M. Venkaiah Naidu will release 2nd editions of 'Loktantra Ke Swar (Khand 2)' and 'The Republican Ethic (Volume 2) in New Delhi. In order to promote and disseminate selected speeches of President of India Shri Ram Nath Kovind. They are a compilation of 95 speeches delivered by the President during his second year in office (July 2018 to July 2019).
8)
Qatar unveils 2022 FIFA World Cup logo
•Qatar unveiled the logo for the FIFA 2022 World Cup which will be hosted by the Gulf emirate, displaying it in public spaces in Doha and cities around the world. The design is a stylised Arabic white unisex shawl with maroon patterning, which is displayed in a figure-of-eight symbolising infinity while creating a heart shape above the words "FIFA WORLD CUP Qatar 2022".
9)
Pakistan names Misbah-ul-Haq as head coach and chief selector
•Former captain Misbah-ul-Haq has been appointed as head coach and chief selector of Pakistan's cricket team. He has been appointed for three years. Waqar Younis will join him as the team's new bowling coach.
•Misbah-ul-Haq has scored over 10,300 international runs in 75 Tests and 162 one-dayers for Pakistan and was also the most successful and longest serving Test captain for Pakistan.