1)
International Literacy Day: 08th September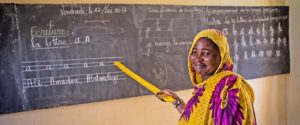 •International Literacy Day celebrated annually on 8 September. It is an opportunity for Governments, civil society and stakeholders to highlight improvements in world literacy rates, and reflect on the world's remaining literacy challenges. The issue of literacy is a key component of the UN's Sustainable Development Goals and the UN's 2030 Agenda for Sustainable Development.
•The Theme of International Literacy Day 2019 is Literacy and Multilingualism.
2)
GoI to spend 3.5 lakh crore rupees on Jal Jeevan Mission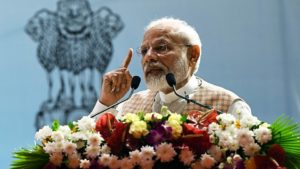 •Prime Minister Narendra Modi has announced that the central government will spend 3.5 lakh crore rupees in the next five years on 'Jal Jeevan Mission' to deliver potable water at every household across the country. Jal Jeevan Mission involves saving water and delivering water at one's doorstep.
3)
68th Plenary session of NEC begins in Guwahati
•The 68th Plenary session of the North Eastern Council (NEC) begins in Guwahati, Assam. Union Home Minister Amit Shah Chaired the 2-day event. Governors and Chief Ministers of North Eastern states will attend the event. During the two-day session, there will be presentations from various ministries and state governments on various developmental issues which are critical to the North East.
4)
Ram Jethmalani Passes Away at 95
•Ram Jethmalani, one of India's finest lawyers and a former union minister has passed away. He was 95. He was a six-time Rajya Sabha member, served as a Union Minister in the United Front and NDA governments. He joined the BJP-led NDA ministry in 1998 and then again in October 1999.
•Mr. Jethmalani had also served as the chairman of the Bar Council of India.
5)
Bianca Andreescu Clinch US Open Women's Singles Title
•Canadian teenager Bianca Andreescu stunned Serena Williams 6-3, 7-5 to grab the US Open 2019 women's singles title. The 19-year-old Andreescu becomes the first Canadian singles player to win a Grand Slam event. With the victory, Andreescu also jumps into the top 10 in the WTA rankings. The 19-year-old teen is also the first woman to win the trophy at Flushing Meadows in her tournament debut in the Open era.
•Meanwhile, Serena Williams has lost each of her last four Grand Slam finals, all with a chance to tie Margaret Court's record of 24 Grand Slam singles titles.