1)
International Day of Democracy: 15 September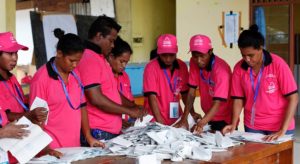 •The United Nations observes 15 September every year as International Day of Democracy. It is an opportunity to urge all governments to respect their citizens' right to active, substantive and meaningful participation in democracy and to recall that democracy is about people. Democracy is built on inclusion, equal treatment and participation and it is a fundamental building block for peace, sustainable development and human rights.
•Theme of International Day of Democracy 2019: Participation.
2)
UNESCO to publish anthology of Guru Nanak Dev's writing in world languages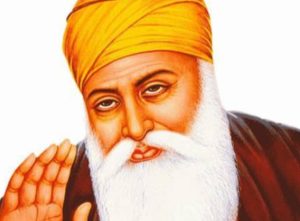 •The United Nations Educational, Scientific and Cultural Organization (UNESCO) has decided to translate and publish an anthology of the writings of Guru Nanak Dev in world languages to mark his 550th birth anniversary.
•The Government of India is also holding a series of events and has initiated projects to mark 550th birth anniversary of Guru Nanak Dev. These include the construction of Kartarpur Corridor from Dera Baba Nanak in Gurdaspur district in Punjab to the international border, the development of the historic town of Sultanpur Lodhi as a heritage town on the smart city principle, the up-gradation of Sultanpur Lodhi railway station and release of commemorative coins and postage stamps.
3)
Great Ganga Run 2019 flagged off in New Delhi
•Jal Shakti Minister and Sports Minister flagged off "Great Ganga Run-2019″ at Jawaharlal Nehru Stadium in New Delhi. The marathon was organised to create awareness about River Ganga. The marathon was organised by Ministry of Jal Shakti. A large number of people from all age groups participated in the marathon.
4)
UN appoints Indian Army veteran Abhijit Guha as head of Hodeidah mission
•United Nations Secretary-General appointed Lieutenant General (Retired) Abhijit Guha as the head of the UN mission in Hodeidah, Yemen. He will succeed Denmark Lieutenant General Michael Lollesgaard, who served in these posts. Guha brings to this position 39 years of national and international military experience. He served from 2009-2013 as the Deputy Military Adviser and the Military Adviser within the Office of Military Affairs of the United Nations Department of Peacekeeping Operations, while also establishing the Office of Peacekeeping and Strategic Partnerships in 2013.
•The UN Mission in support of the Hodeidah Agreement (UNMHA), Guha will also assume the chair of the Redeployment Coordination Committee (RCC), tasked with redeploying forces of the Yemeni warring parties in accordance with their agreement.
5)
First-ever 'arrested landing' of Naval Tejas successfully executed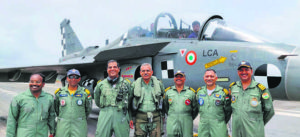 •DRDO and the Aeronautical Development Agency successfully executed the first-ever arrested landing of Light Combat Aircraft(LCA) Tejas (Navy) at the shore-based test facility in Goa. This is a step towards the aircraft getting operational on aircraft carrier INS Vikramaditya.
•This arrested landing heralds the arrival of true indigenous capability and displays the professional prowess of our scientific community Aeronautical Development Agency (ADA) embedded with design plus build the capability of HAL(ARDC), Defence Research and Development Organisation (DRDO).
6)
Pankaj Advani wins IBSF World Billiards Championship
•Pankaj Advani defeated Nay Thway Oo to win the 150-up format at the IBSF World Billiards Championship held in Mandalay, Myanmar. This was his 4th straight victory in the final of the 150-up format at the IBSF World Billiards Championship. With this win, he has increased his tally of world titles to 22.