1)
International Day of Peace 21 September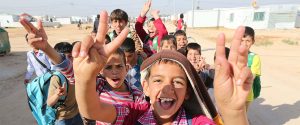 •Each year the International Day of Peace is observed around the world on 21 September. The General Assembly has declared this as a day devoted to strengthening the ideals of peace, both within and among all nations and peoples.
•The theme for International Day of Peace 2019 is "Climate Action for Peace". The theme draws attention to the importance of combatting climate change as a way to protect and promote peace throughout the world.
2)
Delhi CM Arvind Kejriwal launched 'champions campaign' against dengue
•Chief Minister Arvind Kejriwal launched "Champions Campaign" to fight dengue and urged citizens to become 'champions' and encourage 10 friends to check their homes for mosquito larvae. Earlier, he had also launched 10Hafte 10Baje 10Minute campaign. He had urged the Delhi residents to give 10 minutes every Sunday to check the surroundings to prevent the breeding of dengue-carrier mosquitoes.
3)
DSCI, MeitY and Google India join hands for 'Digital Payment Abhiyan'
•Nasscom's Data Security Council of India (DSCI) collaborated with the electronics and IT ministry (MeitY) and Google India to launch a nationwide awareness campaign 'Digital Payment Abhiyan'.
•Communications and Electronics & IT Minister launched the campaign that will educate end-users on the benefits of making digital payments and urge them to adopt security and safety best practices. The campaign was launched at the Google for India event. To drive the campaign objectives and amplify outreach to users across all states, DSCI has onboarded various digital payments, ecosystem partners. These partners include representation from banking, card networks as well as a fin-tech segment.
4)
16th Session of the Joint Economic Commission between India-BLEU
•The 16th Session of the Joint Economic Commission (JEC) between India and Belgium Luxembourg Economic Union (BLEU) was held in New Delhi. The Joint Economic Commission between India and Belgium Luxembourg Economic Union (India-BLEU) was established in 1997 and is the main vehicle for discussing bilateral economic and commercial issues.
•The importance of JEC between India and BLEU was reiterated & both sides negotiate cooperation on a wide range of issues of mutual interest, such as, transportation and logistics, renewable energy, aerospace and satellites, audio and visual industry, agro and food processing industry, life sciences, ICT(Information and communications technology), traditional medicine, Ayurveda and yoga, and tourism.
5)
NTPC to build India's biggest solar park in Gujarat
•India's National Thermal Power Corporation Limited (NTPC) plans to set up a 5-gigawatt solar park in the western state of Gujarat, which would be the biggest in the country. As the top electricity generator shifts toward cleaner energy, which is expected to cost as much as 250 billion rupees ($3.5 billion) and begin operations by 2024. The plan is part of NTPC's aim to reduce the share of fossil fuels in the energy mix to 70% from around 96% by 2032.
6)
A new book titled "Being Gandhi" by Paro Anand to mark
•A new book titled "Being Gandhi" written by award-winning author Paro Anand released. It marks the 150th anniversary of Mahatma Gandhi. The book, published by Harper Collins Children's Books, explores the life events of Gandhiji.