1)
International Day of Sign Languages: 23 September
•The United Nations General Assembly observes 23 September every year as the International Day of Sign Languages. The day is recognised to raise awareness of the importance of sign language in the full realization of the human rights of people who are deaf. It also recognizes the importance of preserving sign languages as part of linguistic and cultural diversity.
•The first International Day of Sign languages was celebrated in 2018.
•The theme of day for 2019: Sign Language Rights for All!
2)
Pink tickets for women for free travel in DTC and cluster buses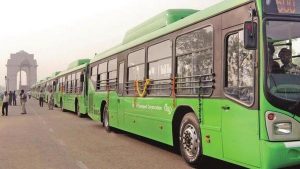 •Pink tickets will be issued to women passengers under the Delhi government's scheme for free travel in DTC and cluster buses which was approved by the Delhi Transport Corporation (DTC) board.
•The scheme has been approved till March 2020 and it will be rolled out on Bhai Dooj on October 29. Women travelling in DTC and cluster buses will be given pink tickets having a face value of ₹10 each. The government will then reimburse the transporter based on the number of such tickets issued.
3)
Earthquake strikes in Pakistan & India (J&K) Border region
•As per the Indian Meteorological Department, Earthquake hits the Pakistan-India border region at around 4:31 PM on 24th September 2019. The earthquake was of the magnitude of 6.3 on the Richter scale and a depth of 40 km.
4)
Ravish Kumar receives Gauri Lankesh National Award for Journalism
•Senior journalist and Ramon Magsaysay awardee, Ravish Kumar has received the 1st Gauri Lankesh National Award for Journalism. The award was conferred by the Gauri Lankesh Memorial Trust. The award was presented to him by freedom fighter H.S. Doreswamy.
•Three books, Neera Nade by Vinaya Okkunda, Dehali Nota by D. Umapathy, and Maatige Enu Kadime, a translation of Mr. Kumar's The Free Voice by Harshakumar Kugwe, were released on the occasion.
5)
Carolina Marin lifts China Open title
•Olympic gold medalist Carolina Marin defeated Taiwan's Tai Tzu Ying 14-21, 21-17, 21-18 in the women's badminton singles final match to lift the China Open title. She is returning to the court after eight months as she had knee surgery. She missed the BWF World Championships which concluded last month in Basel, Switzerland.
6)
Sonu Nigam bags Magnificent Performing Arts Award in UK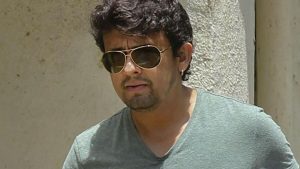 •Popular Bollywood playback singer Sonu Nigam has been honoured with the Magnificent Performing Arts Award at the annual 21st Century Icon Awards in London. The 21st Century Icon Awards are the brainchild of UK-based Indian-origin entrepreneurs Tarun Ghulati and Preeti Rana, co-founders of Squared Watermelon Ltd.