1)
International Day of Older Persons: 1 October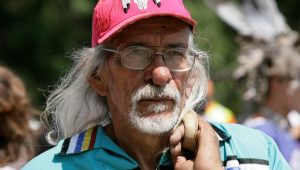 •The United Nations observes 1 October every year as International Day of Older Persons. The International Day of Older Persons is an opportunity to highlight the important contributions that older people make to society and raise awareness of the opportunities and challenges of ageing in today's world.
•2019 Theme: The Journey to Age Equality.
•The theme focuses on pathways of coping with existing and preventing future old age inequalities.
2)
Kerala tops NITI Aayog's School Education Quality Index
•Kerala has topped the "School Education Quality Index" launched by NITI Aayog. Uttar Pradesh was ranked at the bottom of the list. Chandigarh has topped the list of Union Territories.
•The School Education Quality Index assesses States on the basis of learning outcomes, access, equity and infrastructure and facilities, using survey data, self-reported data from States and third-party verification. Tamil Nadu was the top performer in access and equity outcomes, while Karnataka led in learning outcomes. Haryana had the best infrastructure and facilities.
3)
Land-attack version of BrahMos supersonic missile successfully test-fired
•India successfully test-fired a land-attack version of BrahMos supersonic missile from Chandipur coast in Odisha's Balasore district. DRDO conducted the test-fire successfully. The missile, with a strike range of 290km, can be fired from land as well as sea-based platforms. BrahMos is a joint venture between the DRDO and the NPOM of Russia.
4)
UNESCO, DD Join Hands for TV Show on Gandhi's 150th Anniversary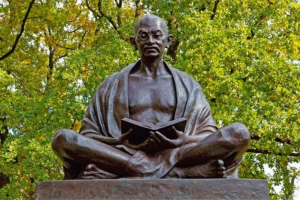 •UNESCO (United Nations Educational, Scientific and Cultural Organization) and Doordarshan, country's public service broadcaster have joined hands to telecast TV bilingual programme 'Mahatma Lives' or 'Bapu Zinda Hain' on 1-2 October 2019.
•UNESCO and Doordarshan will telecast TV bilingual programme to commemorate the 150th birth anniversary of the Father of the Nation, Mahatma Gandhi. The objective of the programme is to celebrate his ideas and teachings and how it has shaped the lives of people in India as well as around the world.
5)
KS Dhatwalia appointed as PIB's Principal DG
•Senior Indian Information Service officer, KS Dhatwalia, has been appointed as the Principal Director General of Press Information Bureau. He will succeed Sitanshu Kar and will be the 28th Principal Spokesperson of the government. He has worked in key positions in various Media Units of the Ministry of Information and Broadcasting.
6)
Gandhi Film Festival to be organised in Mumbai
•Film Division in association with India Tourism will organise a "Gandhi Film Festival" in Mumbai from 2nd to 6th October, 2019. This film festival is a part of Mahatma Gandhi's 150th birth anniversary celebration and will focus on Gandhiji's message of non-violence and Swachh Bharat.
•The select documentaries and feature films will be screened at the Films Division Complex, including: The Making of Mahatma, Gandhi, Gandhi My Father and Maine Gandhi Ko Nahin Mara.
7)
RBI appoints Jai Bhagwan Bhoria as administrator for PMC Bank
•The Reserve Bank of India has superseded the Board of Punjab and Maharashtra Cooperative Bank Limited, Mumbai and appointed Jai Bhagwan Bhoria as the bank's administrator with all powers of the board. Jai Bhagwan Bhoria replaces S.Waryam Singh.
•RBI had recently increased the amount of withdrawal allowed to the depositors of PMC from Rs 1,000 to Rs 10,000 and the directives will remain in force for a period of six months.
8)
SBI becomes first Indian bank to have office in Australia's Victoria
•The State Bank of India opened its Melbourne office and becoming the first Indian bank to have a branch in the Australian state of Victoria. The Melbourne office will assist the growing trade and investment relations between Victoria and India and is the outcome of the state's 10-year India Strategy. This investment by India's largest commercial bank is a testament to our thriving financial services sector and our highly skilled workforce.
9)
Mercedes' Lewis Hamilton won 2019 Russia F1 Grand Prix
•Formula One world champion Lewis Hamilton of Mercedes won the 2019 Russia F1 Grand Prix (Formula 1 GP) at Sochi Autodrom race track in Russia. Mercedes Valtteri Bottas (Finland) and Ferrari's Charles Leclerc (Monaco) won the second and third spot respectively. The victory was the 82nd of Hamilton's career, and ninth of the season, leaving him nine short of Michael Schumacher's all-time record of 91.