1)
International Day of Non-Violence: 2nd October
•The International Day of Non-Violence is observed on 2 October, the birthday of Mahatma Gandhi. According to the UN General Assembly, which established the commemoration, International Day is an occasion to "disseminate the message of non-violence, including through education and public awareness".
2)
Nation pays homage to Mahatma Gandhi on his 150th and Lal Bahadur Shashtri on his 115th birth anniversary
•The Nation pays homage to the Father of the Nation, Mahatma Gandhi on his 150th birth anniversary today i.e. 2nd October 2019. A series of activities are being organized across the country and by Indian Missions abroad.
•The nation is also remembering Former Prime Minister Lal Bahadur Shastri on his 115th birth anniversary. Under Shastri's leadership, India won the 1965 war against Pakistan. He gave the nation the powerful slogan of Jai Jawan, Jai Kisan to enthuse soldiers and farmers.
3)
Jai Bhagwan Bhoria appointed as new administrator for PMC Bank
•The Reserve Bank of India has superseded the Board of Punjab and Maharashtra Cooperative Bank Limited, Mumbai and appointed Jai Bhagwan Bhoria as the bank's administrator with all powers of the board. The amount of withdrawal from the bank allowed to depositors has been increased from one thousand to ten thousand rupees.
•The RBI's directives will remain in force for a period of six months.
4)
Surjit S Bhalla appointed as Executive Director for India at IMF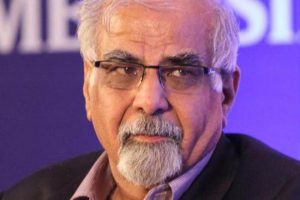 •The government has appointed economist Surjit Bhalla as the executive director of the International Monetary Fund for a period of three years. The post was lying vacant after the death of Dr. Subir Gokarn in July.
•Bhalla earlier served as a member of the prime minister's economic advisory council but resigned earlier this year.