1)
AIM NITI Aayog & UNDP India launches Youth Co:Lab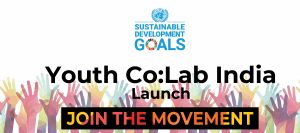 •Atal Innovation Mission (AIM), NITI Aayog and United Nations Development Programme (UNDP) India jointly launched Youth Co:Lab. The lab aims at accelerating social entrepreneurship and innovation in young India and to recognize young people as critical drivers of sustainable development. During the launch, a Letter of Intent (LOI) was signed between AIM, NITI Aayog and UNDP India.
•Through Youth Co:Lab, young entrepreneurs and innovators will get a chance to connect with governments, mentors, incubators and investors. They will also get the opportunity to pitch their ideas at UNDP's regional centre in 2020.
2)
India's first e-waste clinic to be set up in Bhopal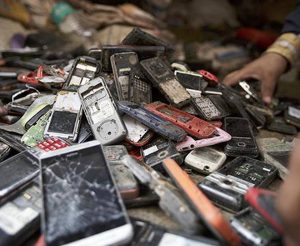 •The Bhopal Municipal Corporation (BMC) and the Central Pollution Control Board (CPCB) have joined hands to set up the country's first e-waste clinic in Bhopal, Madhya Pradesh. This clinic would enable segregation, processing and disposal of waste from both household and commercial units. The electronic waste will be collected door-to-door or can be deposited directly at the clinic in exchange for a fee.
3)
5th World Parliament of Science, Religion and Philosophy begins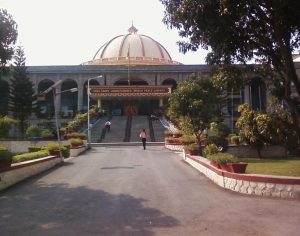 •The three-day event 5th World Parliament of Science, Religion and Philosophy will be held at the MIT World Peace University in Pune, Maharashtra. The theme of the programme this year is 'role of science, religion and philosophy for world peace and well-being of mankind'. The primary objective of the event was to create and promote interfaith and inter-religious movement for World Peace.
4)
Health Minister Harsh Vardhan launches trans-fat free logo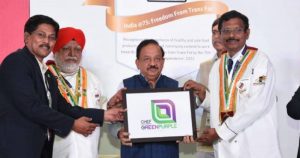 •Health Minister Harsh Vardhan launched the 'trans-fat-free' logo, which can be voluntarily used by food business operators in their outlets and also on food products. The logo was launched to boost the 'Eat Right Movement' of FSSAI. He also released a slogan 'Chefs 4 Trans Fat-Free' at the event.
5)
NHA ties with Google to strengthen the implementation of PMJAY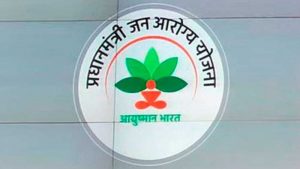 •National Health Authority signed a Statement of Intent (SoI) with Google to collaborate and strengthen the implementation of Ayushman Bharat-Pradhan Mantri Jan Arogya Yojana (PMJAY). The two organizations will now work together to increase process efficiencies in day-to-day applications. Google will support NHA in improving digital presence of PMJAY and showcasing relevant content to the 50 crore entitled beneficiaries.
•Google will also help provide training and support to NHA personnel to build on digital skills. NHA is the nodal agency for implementing Ayushman Bharat-Pradhan Mantri Jan Arogya Yojana.
6)
Mexican actress Yalitza Aparicio named UNESCO Goodwill Ambassador
•The Director-General of UNESCO, Audrey Azoulay, has named Mexican actress Yalitza Aparicio as a UNESCO Goodwill Ambassador for Indigenous Peoples.
•Yalitza Aparicio is committed to the fight against racism and for the rights of women and indigenous peoples. She was chosen to play in Alfonso Cuarón's film Roma while studying to be a teacher. She is the first indigenous Mexican woman to be so recognized by the US Academy Awards. TIME magazine (USA) listed her as one of the 100 most influential people in the world in 2019.
7)
Justice Vinod Kumar Sharma is new Punjab lokpal
•The Punjab government has appointed Justice Vinod Kumar Sharma (retired) as the new Lokpal. The post was lying vacant since April 23, 2018, after Justice Satish Kumar Mittal (retd) had resigned. The Lokpal holds the office for a term of 6 years.
•Justice Sharma had served as Punjab and Haryana high court judge from March 22, 2006, to October 26, 2010. Thereafter, he was transferred to the Madras high court from where he retired on May 24, 2013.
8)
A new book titled "150 Years of Celebrating the Mahatma the South African Legacy", by Fakir Hassen launched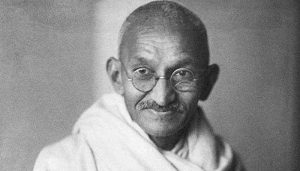 •A new book titled "150 Years of Celebrating the Mahatma the South African Legacy", by Fakir Hassen launched in Johannesburg, South Africa. This book released on the occasion of Mahatma Gandhi's 150th birth anniversary.
•The book chronicles commemorations of Gandhi's activities, including his birth and death anniversaries & his visit in South Africa, which was stifled by the apartheid-era minority white government and revived after former president Nelson Mandela.
9)
GoI launches eco-friendly crackers to fight air pollution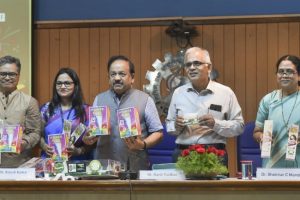 •Union Health Minister, Dr Harsh Vardhan has launched eco-friendly green firecrackers which have been manufactured in India. Environment-friendly fireworks have been developed by Council of Scientific and Industrial Research (CSIR) labs and manufactured by licensee-manufacturers. A green logo as well as a Quick Response (QR) coding system has been developed for differentiation of green crackers from conventional crackers.
•The crackers have been launched in a bid to "resolve the crisis of air pollution".