1)
NITI Aayog launches India Innovation Index 2019
•NITI Aayog with Institute for Competitiveness as the knowledge partner released the India Innovation Index (III) 2019. Karnataka is the most innovative major state in India. Tamil Nadu, Maharashtra, Telangana, Haryana, Kerala, Uttar Pradesh, West Bengal, Gujarat, and Andhra Pradesh form the remaining top ten major states respectively. Sikkim and Delhi take the top spots among the northeastern & hill states, and union territories/city-states/small states respectively. Delhi, Karnataka, Maharashtra, Tamil Nadu, Telangana, and Uttar Pradesh are the most efficient states in translating inputs into output.
•The study examines the innovation ecosystem of Indian states and union territories. The aim is to create a holistic tool which can be used by policymakers across the country to identify the challenges to be addressed and strengths to build on when designing the economic growth policies for their regions.
2)
Tamil Nadu constitutes two panels over water disputes with Kerala
•The Tamil Nadu government constituted two committees to deal over water disputes with Kerala relating to the Parambikulam-Aliyar Project (PAP) and the Pandiyar-Punnampuzha project. Secretary of Tamil Nadu's Public Works Department (PWD) K. Manivasan would lead both the committees constituted by the State government. Cauvery Technical Committee chairperson R. Subramanian is also part of both the panels.
3)
Satya Pal Malik inaugurates J&K Bazar
•Jammu and Kashmir Governor Satya Pal Malik has inaugurated J&K Bazar. J&K Bazar is a retail showroom of authentic Jammu Kashmir Handicrafts, Handlooms, Silk, Agro-based products and Restaurant serving Authentic Kashmiri Cuisine at J&K House in New Delhi. The newly constructed state-of-the-art showroom is for promoting J&K specific products of handicrafts and authentic cuisine.
•The newly inaugurated showroom shall cater to the people who cherish the Kashmiri handicraft and relish the traditional Kashmiri food which is now available in the heart of Delhi. Other handicraft products in the showroom which are on display include-Paper Mache items, carved walnut-wood items, Pashmina shawls and Kashmiri embroidery sarees.
4)
NH No. 703AA in Punjab named as Guru Nanak Dev Ji Marg
•Union Road Transport and Highways Minister Nitin Gadkari has announced the naming of new National Highway No. 703AA as "Shri Guru Nanak Dev Ji Marg." The road starting from Kapurthala connecting Goindwal Sahib and terminating near Taran Taran in Punjab. The naming would be effective from next month. The decision has been taken to mark the 550th Birth Anniversary of Shri Guru Nanak Dev.
5)
CM Kamal Nath inaugurates "Magnificent Madhya Pradesh Conference"
•Chief Minister of Madhya Pradesh Kamal Nath formally inaugurated the 2-day Magnificent Madhya Pradesh Conference started. Many well-known industrialists are attending this conference held in Indore.
•The event showcasing various opportunities that exist in the state in variegated sectors, including food processing, pharmaceuticals, textile and garment, warehousing and logistics, IT &ESDM, urban development and renewable energy. Chief Minister Kamal Nath also inaugurated the Global Trade Exhibition at the Brilliant Convention Centre, Indore.
6)
Commemorative stamp on centenary of NIN released
•Union Minister for Health and Family Welfare Harsh Vardhan released a postal stamp to commemorate the centenary celebrations of the city-based ICMR-National Institute of Nutrition (NIN) at a function held at Indian Council of Medical Research in New Delhi.
•The postal stamp has been brought out under the 'Corporate My Stamp' scheme of India Posts. About 5,000 stamps with a face value of ₹5 each have been printed and the India Posts would print an additional 1,000 sheets for sale online at the e-post office and for display and sale at national and global philately exhibitions by the Department.
7)
Italy set to introduce web tax on digital giants from 2020
•Italy approved a new tax on digital companies, including U.S. tech giants, as part of its 2020 draft budget on October 16. The levy, due to be introduced from next year, will oblige companies such as Facebook, Google and Amazon, to pay a 3% levy on internet transactions, according to a text of the draft budget. The Italian scheme is expected to yield about 600 million euros ($662 million) a year.
8)
India, Japan joint Air Force exercise 'Shinyuu Maitri' 2019 began in West Bengal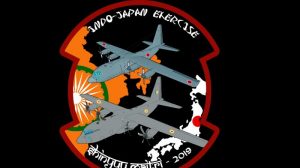 •Indian Air Force and Japanese Air Self Defence Force (JASDF) carrying out a joint military air force exercise named 'Shinyuu Maitri' began from October 17 to 23, at the air force station, Arjan Singh in Panagarh town in West Bengal. C-130 J aircraft of the Special Operations Squadron of IAF and C-130 H of Tactical Airlift Squadron of JASDF will participate in the exercise. The focus of the exercise will be to undertake Joint Mobility and Tactical interoperability among the two forces.
9)
India-Oman begin joint training exercise 'EX EASTERN BRIDGE-V'
•Indian Air Force (IAF) kickstarted its bilateral joint exercise with Royal Air Force Oman (RAFO), named 'EX EASTERN BRIDGE-V' at Air Force Base Masirah, Oman. The exercise will be held till October 26. The IAF contingent comprises of MiG-29 and C-17 aircraft. MiG-29 will be exercising with Royal Air Force Oman's Eurofighter Typhoon, F-16 and Hawk. For the first time, MiG-29 fighter aircraft will be participating in an international exercise outside India.
•The exercise will enhance inter-operability during mutual operations between the two Air Forces and will provide an opportunity to learn from each other's best practices. Last time, the bilateral exercise was held in 2017 at Jamnagar, Gujarat.
10)
Hong Kong's orchestra wins "Orchestra of the year award 2019" at Gramophone Awards
•Hong Kong Philharmonic Orchestra has been named orchestra of the year at the 2019 Gramophone Awards. The group is the first Asian orchestra to win the award, a fact noted by its Dutch-born conductor Van Zweden, who has been its Music Director since 2012. The category is the only one of the classical music magazine's awards open to the public vote. This award is often likened to the Oscars for the classical music world.
11)
World Steel Association elected Sajjan Jindal as vice Chairman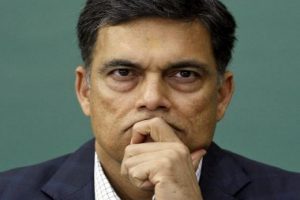 •The World Steel Association (Worldsteel) has elected Sajjan Jindal, Chairman and Managing Director, JSW Steel, as Vice-Chairman of the association for one year. The association has also appointed Tata Steel CEO and MD T V Narendran and Arcelor Mittal Chief L N Mittal as its members. The board also elected a 14-member Executive Committee.
12)
A new book titled "India in a Warming world: Integrating Climate Change and Development" set to release
•A new book titled "India in a Warming World: Integrating Climate Change and Development" is set to release on November 2019. This book is featuring a collection of articles by climate experts including Sunita Narain, Anil Agarwal, Dr Friederike Otto & Shibani Ghosh, edited by Navroz K Dubash. It is published by Oxford University Press(OUP).
•This book aims to bring together the many and growing, voices that seek to find the language and ideas with which to engage climate change and to do so from a perspective that resonates with broader Indian development policy discourses.
13)
NCERT to revise 14-year-old curriculum framework
•The National Council of Educational Research and Training (NCERT) is planning to review the 14-year-old National Curriculum Framework (NCF) in accordance with new national education policy (NEP) and set up a committee for the purpose. The NCF has been revised four times so far – in 1975, 1988, 2000 and 2005. A panel led by former Indian Space Research Organisation (ISRO) chief K Kasturirangan had submitted the draft of the new national education policy to Union Human Resource Development Minister Ramesh Pokhriyal 'Nishank'.
•The new proposed revision will be a 5th of the framework. The council is also undertaking a survey in six blocks to analyse the quality of primary education available and the areas that need change. The revision of NCERT textbooks has also been recommended in the new education policy draft.