1)
World Day For Audiovisual Heritage: 27 October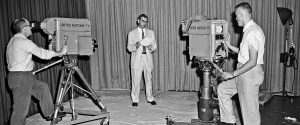 •World Day for Audiovisual Heritage is celebrated all over the world on 27th of October. The theme for World Day for Audiovisual Heritage 2019 is "Engage the Past Through Sound and Images". In 2005, UNESCO (United Nations Educational, Scientific and Cultural Organization) General Conference declared October 27 as World Day for Audiovisual Heritage.
2)
Manohar Lal Khattar sworn in as CM of Haryana for a second term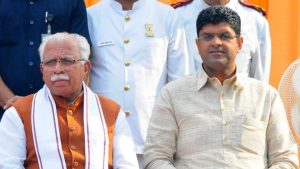 •Senior BJP leader Manohar Lal Khattar was sworn in as the chief minister of Haryana for second straight time, with the support of Dushyant Chautala led Jannayak Janta Party. Dushyant Chautala took oath as deputy chief minister of Haryana. Governor administered him the oath of office and secrecy at a function at Raj Bhavan in Chandigarh.
3)
First-ever Ladakh Literature Festival
•Ladakh administration is organizing the first-ever Ladakh Literature festival. The 3-day Literature Festival is being organized from 29 to 31 October 2019. The first-ever Ladakh Literature festival aims to celebrate the uniqueness of the region in the fields of Art, Culture and Literature.
•There will be screenings of Ladakhi films, discussions on Heritage and presentations on History and Archeology of Ladakh, during the festival. To provide an opportunity to children, youth and women to participate in the 3 Day Ladakh Literature Festival several competitions and events like Calligraphy, Culinary art are also incorporated.
4)
Former Gujarat Chief Minister Dilip Parikh passes away
•Former Gujarat Chief Minister Dilip Parikh passed away. He served as the 13th Chief Minister of Gujarat between October 1997 and March 1998. He was an industrialist and also served as president of the Gujarat Chamber of Commerce and Industry.
5)
IOB launches health care plus insurance policy
•Indian Overseas Bank (IOB) in association with Universal Sompo General Insurance Co Ltd. has launched upgraded health care plus insurance policy. It is a co-branded insurance scheme exclusively designed for IOB customers with a sum insured starting from ₹50,000 and going up to ₹15 lakh. The policy issuance will be made on a real-time basis at the IOB branches to its customers. Self, spouse, dependent children, dependent parents can be covered under the policy.
6)
Jasprit Bumrah, Smriti Mandhana win Wisden India Almanack Cricketer of the Year award
•Indian Fast bowler Jasprit Bumrah and batswoman Smriti Mandhana won the Wisden India Almanack Cricketer of the Year award. The other 3 winners are Pakistan's Fakhar Zaman, Sri Lanka's Dimuth Karunaratne and Afghanistan's Rashid Khan. Smriti Mandhana became the third woman to win 'Cricketer of the Year', after Mithali Raj and Deepti Sharma. Former Indian cricketers Gundappa Viswanath and Lala Amarnath were inducted into the Wisden India Hall of Fame.
•Wisden India Almanack, annual cricket publication, also featured the name of Indian cricketer Mayank Agarwal for his splendid performance in the Test match against South Africa in a recently concluded series. The book titled "Cricket Country: The Untold History of the First All India Team" by Prashant Kidambi was adjudged the Wisden India Book of the Year 2019 (Published by Penguin India).