1)
PM Modi to visit Brazil for BRICS summit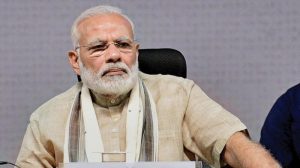 •Prime Minister Narendra Modi will be on a 2-day visit to Brazil from the 13th of this month to attend the 11th BRICS Summit in Brasilia, Brazil. The theme of the Summit this year is "Economic Growth for an Innovative Future". This will be the sixth time that Mr Modi participates in the BRICS Summit.
2)
Indian Railways launches 3 online applications for all-India rollout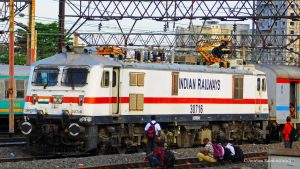 •Indian Railways has launched three applications for all-India roll out to strengthen its IT-enabled services which will help ensure proper monitoring of projects being undertaken by Railways. The applications, namely CRS Sanction Management System, Rail-road crossing GAD approval system and TMS for construction aim at beefing up IT-enabled services.
•The CRS Sanction Management System is an important aspect in construction, maintenance and up-gradation of railway assets, whereas Rail-road crossing GAD approval system will expedite preparation, processing and approval of general agreement drawings related to the construction of Road Over Bridges and Road Under Bridges. Application TMS for construction has been developed for new assets being constructed by the construction organization.
3)
Moody's revises India's economic outlook to "negative" from "Stable"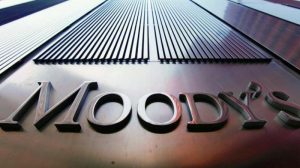 •The American financial service company Moody's has downgraded India's economic outlook to "Negative" from "Stable". This downgrade was due to slow growth in the economy. It also predicted that slow growth would be prolonged and would also have debt rises.
•Moody's has also predicted a budget deficit of 3.7% of the Gross Domestic Product (GDP) in the year through March 2020, which is a breach in the govt's target of 3.3%. This was due to corporate tax rate cuts, slow growth etc. The long term foreign currency bond and bank deposit ceilings were unchanged at Baa1 and Baa2(both being 2nd lowest investment-grade score), respectively.
4)
India Justice Report 2019: Maharashtra holds top, UP ranks bottom
•According to 'India Justice Report 2019', Maharashtra is the top state in delivering justice to its citizens followed by Kerala, Tamil Nadu, Punjab and Haryana in the first-ever ranking of states on their capacity to deliver justice to citizens. The list of seven small states (population less than one crore each) was topped by Goa, followed by Sikkim and Himachal Pradesh. In this classification, Jharkhand, Bihar and Uttar Pradesh are at the bottom.
•The ranking is part of the India Justice Report (IJR) 2019, an initiative of Tata Trusts in collaboration with Centre for Social Justice, Common Cause, Commonwealth Human Rights Initiative, DAKSH, TISS- Prayas and Vidhi Centre for Legal Policy. The India Justice Report brings together, in the first such exercise, otherwise soiled statistics, from authoritative government sources, on the four pillars of justice delivery – police, judiciary, prisons and legal aid.
5)
Sanjay Gupta appoints country manager at Google India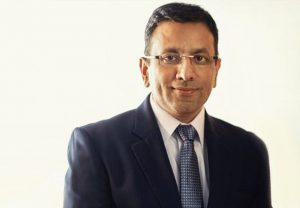 •Google India has appointed Sanjay Gupta as its new country manager and vice-president of sales and operations for India. Gupta, the former Star and Disney India managing director, will contribute to Google's efforts to expand the internet ecosystem in the country. He will take on the role early next year, working closely with the teams based in Gurugram, Hyderabad and Bengaluru. He replaces Rajan Anandan, who left Google to join Sequoia Capital India.
6)
IFFI 2019 to screen 3 films for differently-abled
•This year, at the Golden Jubilee of International Film Festival of India (IFFI), will have the screening of Accessible India Films. This is a collaboration between IFFI, Saksham Bharat and UNESCO with the aim to promote the creation of inclusive spaces for the differently-abled to access the joy of cinema through Audio Deion.
•Audio Deion is an additional narration that translates images, visual information or non-dialogue portions of film into spoken words so that visually-impaired people can access, enjoy and learn from works of popular films. This unique film section will witness the screening of three films, two in Hindi – Lage Raho Munna Bhai and M.S. Dhoni: The Untold Story and one in Konkani- Questao De Confusao in Konkani.
7)
India to host 2023 Men's Hockey World Cup
•India will host the 2023 Men's Hockey World Cup from 13th to 29th of January. The International Hockey Federation (FIH) India will play host to the men's tournament while Spain and the Netherlands have been named as the co-hosts of the 2022 Women's World Cup scheduled to be held from 1st to 22nd of July. The decisions were made during FIH's Executive Board Meeting in Lausanne, Switzerland.