1)
International Day for the Abolition of Slavery: 2 December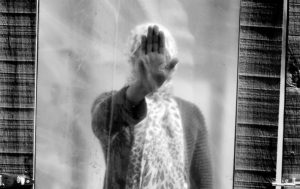 •The United Nations observes International Day for the Abolition of Slavery on 2nd of December every year. The day focuses on eradicating contemporary forms of slavery, such as trafficking in persons, sexual exploitation, the worst forms of child labour, forced marriage, and the forced recruitment of children for use in armed conflict.
•According to the International Labour Organisation (ILO) more than 40 million people worldwide are victims of modern slavery. Also, more than 150 million children are subject to child labour, accounting for almost one in ten children around the world.
2)
India becomes 1st country to make entire Haj process digital
•India has become the 1st country to make the entire process for pilgrims going on Haj completely digital. An online application, e-visa, Haj mobile app, 'e-MASIHA' health facility, "e-luggage pre-tagging" providing all information in India itself regarding accommodation and transportation in Mecca and Madina will be provided to 2 lakh Indian Muslims going for Haj in 2020. Minority Affairs Minister Mukhtar Abbas Naqvi signed the bilateral annual Haj 2020 agreement between India and Saudi Arabia with Haj and Umrah Minister of Saudi Arabia.
3)
MMTC to import 11000 MT of Onions from Turkey
•Public sector trading firm MMTC has ordered import of 11,000 metric tonnes of onions from Turkey. This has been done on the directions of the Department of Consumer Affairs. The decision has been taken to moderate the rising prices of onion across the nation.
4)
India's Pavilion inaugurated at International Book Fair in Mexico
•Minister of State for Human Resource Development Sanjay Dhotre inaugurated the India Pavilion at International Book Fair in Guadaljara, Mexico. India is the 'Guest of Honour Country' in book fair and becomes the first Asian country to participate as 'Guest of Honour' in the Fair. This fair is the biggest book fair in the Spanish-speaking world.
5)
Nagaland CM inaugurates Multi Media Exhibition
•Ministry of Information & Broadcasting is organising a "Multi Media Exhibition" at World War II museum, Kisama in Nagaland. It has been organised to commemorate the 150th Birth Anniversary of Mahatma Gandhi. The event aims to present Gandhian values and principles both to the people and through the people in contemporary idiom.
•During the event, late Natwar Thakkar was also remembered. Lt. Thakkar, is popularly known as Nagaland's Gandhi, and has invoked on Gandhiji's values and principles during his lifetime. He had worked tirelessly for the poor and people affected with disability. He was also awarded the Padma Shri in 1999.
6)
Hallmarking to be mandatory for gold jewellery and artefacts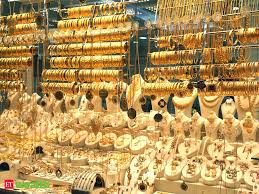 •Hallmarking of gold jewellery and artefacts will be made mandatory across the country from January 15, 2021. The step aims to ensure the purity of the precious metal. The decision will make it compulsory for all the jewellers to register with the Bureau of Indian Standards and sell only hallmarked gold jewellery and artefacts. A notification in this regard will be issued on January 15 2020 and the decision will come into effect after a year.
•Gold hallmarking is a purity certification of the precious metal. It is voluntary in nature at present. The BIS is already running a hallmarking scheme for gold jewellery since April 2000. The Bureau of Indian Standards has formulated standards for hallmarking gold jewellery in 3 grades: 14 carat, 18 carat and 22 carat.
7)
India-Sri Lanka joint exercise "MITRA SHAKTI" begins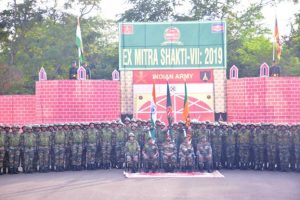 •The 7th edition of India-Sri Lanka joint exercise "MITRA SHAKTI" begins at Aundh Military Station, Pune. It aims to build and promote positive relations between armies of both the countries focusing sub unit level training on counter-insurgency and counter-terrorism operations in urban and rural environment. The bilateral exercise also signifies the strength of India-Sri Lanka relations in the field of military cooperation and engagement.
8)
Saudi Arabia takes over G20 Presidency from Japan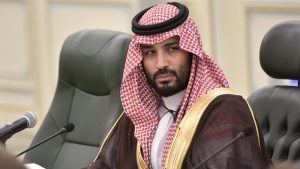 •The G20 Presidency has been taken over by Saudi Arabia from Japan. Saudi Arabia has become the 1st Arab nation to assume the G20 presidency. The Saudi G20 presidency is committed to continue the work from Osaka (Japan) and promote the multilateral consensus. The G20 presidency, which Saudi Arabia has taken over from Japan, will host world leaders for a global summit in its capital Riyadh in 2020.
9)
Soma Roy Burman becomes new Controller General of Accounts
•Soma Roy Burman has assumed the charge of new Controller General of Accounts (CGA). She is the 24th CGA and the seventh woman to hold this coveted position. She has replaced J P S Chawla. Prior to assuming the charge of CGA, Burman served as Additional Controller General of Accounts in the office of the CGA.
10)
Lewis Hamilton wins Abu Dhabi Grand Prix
•Mercedes racer Lewis Hamilton has won the Abu Dhabi Grand Prix held in Abu Dhabi, UAE. He has claimed his 84th career victory and 11th in 21 races of this year. Max Verstappen of Red Bull finished 2nd in the race whie Ferrari's Charles Leclerc finished 3rd in the race.