1)
International Day of Neutrality: 12 December
•International Day of Neutrality is a United Nations observance held on December 12 each year. It was officially declared by a UN General Assembly resolution adopted in February 2017 and first observed on December 12 of the same year.
•In international law, a neutral country is a sovereign state that abstains from all participation in a war between other states and maintains an attitude of impartiality toward the belligerents. The belligerents, in their turn, recognize this abstention and impartiality. A permanently neutral power is bound to be neutral in all future wars. The rights and duties of a neutral country are defined in the Hague Convention of 1907.
2)
International Universal Health Coverage Day: 12 December
•International Universal Health Coverage Day (UHC Day) is celebrated globally on 12 December. International Universal Health Coverage Day aims to raise awareness of the need for strong and resilient health systems and universal health coverage with multi-stakeholder partners. The theme for the 2019 UHC Day is "Keep the promise"
•In 2017 the United Nations proclaimed 12 December as International Universal Health Coverage Day by resolution 72/138. Each year on 12 December, UHC advocates raise their voices to share the stories of the millions of people still waiting for health, champion what we have achieved so far, call on leaders to make bigger and smarter investments in health, and encourage diverse groups to make commitments to help move the world closer to UHC by 2030.
3)
Department of Social Justice started a scheme
•Department of Social Justice and Empowerment has started the scheme of National award for outstanding service in the field of Prevention of Alcoholism and Drug abuse. The scheme is applicable to institutions and individuals working in the field of prevention of alcoholism and drug abuse. The national award will be presented to the awardees on the occasion of International Day against Drug Abuse and Illicit Trafficking on 26th of June 2020.
4)
World's First commercial electric plane takes flight in Canada
•The world's first fully-electric commercial aircraft took its inaugural test flight, taking off from the Canadian city of Vancouver and flying for 15 minutes. A 62-year-old six-passenger DHC-2 de Havilland Beaver seaplane re-fitted with a fully electric 750 horsepower motor was piloted by Greg McDougall, founder and chief executive of Harbour Air, a British Columbia-based charter airline that transport passengers between Vancouver. MagniX designed the motor and worked in partnership with Harbour Air which ferries thousands of people a year between Vancouver, Whistler ski resort and nearby islands.
5)
International Seminar cum Exhibition on Naval weapon Systems : NAVARMS-19
•The 4th edition of International Seminar cum Exhibition on Naval Weapon Systems 'NAVARMS-19' begins in Institute for Defence Studies and Analysis, Development Enclave, New Delhi. The theme of the Exhibition is "Make in India – Fight Category: Opportunities and Imperatives".
•NAVARMS is the only international seminar and exhibition on Naval Weapon Systems conducted in the country. It invites all the stakeholders in the life cycle management of Naval Weapons and provides a common platform to share their views and concerns.
6)
Switzerland to be the country partner of BioAsia 2020
•Switzerland will be the country partner at the 17th edition of BioAsia2020 scheduled to be held from February 17-19, 2020 with the theme "Today For Tomorrow" in Hyderabad, Telangana. Switzerland is making innovations in the world of medical healthcare and that many pharmaceutical companies have emerged as the center of Switzerland. While the city of Hyderabad has become a hub in the field of health tech and will be introduced to the Switzerland Health Tech Ecosystem through the Bio Asia Summit.
7)
Odisha wins 'World Habitat Award' for OLHM- Jaga Mission
•Odisha won the bronze in 'World Habitat Award' for Jaga Mission also called Odisha Liveable Habitat Mission (OLHM), a slum land titling project executed for the benefit of millions of urban-poor people living in slums. The award was given by the World Habitat, a UK (United Kingdom) based organization which gives the award annually to recognize innovative housing projects around the world.
•The Jaga is a society under Housing and Urban Development Department (HUDD), Government of Odisha. The OLHM-JAGA aims at transforming the slums into livable habitats and under which 52,682 urban poor families living in the slums have been granted land rights certificate. The mission works under the Odisha Land Rights to Slum Dwellers Act passed in September 2017.
8)
Priyanka Chopra honoured at Marrakech Film Festival
•Indian actress Priyanka Chopra was honoured at the Marrakech Film Festival held at the famous Jemaa el Fna square. Priyanka Chopra was honoured for her 20 years of work and contribution in cinema. Hollywood actor Robert Redford, Moroccan actress Mouna Fettou and filmmaker Bertrand Tavernier were among other people who were honoured at the festival.
9)
ASI has identified 138 monuments as "Must See" monuments in country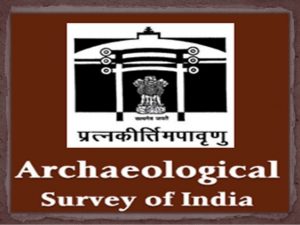 •Archaeological Survey of India has identified 138 numbers of monuments as Must-See Monuments and information thereof is made available on "Must See" portal of Archaeological Survey of India. There are 38 World Heritage Sites in India, out of which 22 Cultural Sites including monuments/ buildings and caves are under the protection of Archaeological Survey of India.
•The 'Must See' list of ASI features first-class Indian monuments and archaeological sites including those that feature on UNESCO's (United Nations Educational, Scientific and Cultural Organization)World Heritage List. Such monuments and sites showcase exceptionality in terms of art and architecture, planning and design.
10)
PUMA signs Sunil Chhetri as brand ambassador
•Indian men's football team captain Sunil Chhetri has signed a 3-year deal with PUMA. The Bengaluru FC skipper is currently the second-highest goal-scorer in international football after Portugal's Cristiano Ronaldo. He is the most-capped Indian player and is also the all-time top goal scorer for the Indian team. He has been named as the AIFF Player of the Year six times. He was also conferred with the Arjuna award in 2011 and Padma Shri in 2019.
11)
ADB lowers India's GDP growth forecast to 5.1% in FY20
•The Asian Development Bank (ADB) has lowered its forecast for India's economic growth in fiscal year 2019-20 to 5.1%. ADB has stated that the consumption was affected by slow job growth and rural distress was aggravated by poor harvest.
12)
Pepsico appoints Salman Khan as Pepsi's new brand ambassador
•PepsiCo has appointed actor Salman Khan as the new brand ambassador of its flagship Pepsi brand of carbonated beverage in India. Brand Pepsi will base its summer 2020 campaign on Salman Khan's upcoming movie "Dabangg-3". PepsiCo India will launch a 360 degree campaign to leverage the new association.
•Salman Khan has also represented the Pepsico's product "Thums Up" three years ago.
13)
GS Lakshmi to become 1st Woman Match Referee to officiate men's ODI match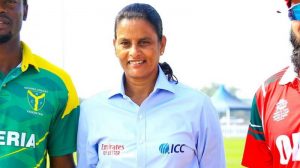 •Indian match referee GS Lakshmi is set to become the first woman match referee to officiate a men's ODI match. She will oversee the third series of the ICC Men's Cricket World Cup League 2. The opening match of the competition will take place between the United Arab Emirates and the United States of America at Sharjah Cricket Stadium.
•Earlier in May 2019, she also became the first woman to get appointed onto the ICC International Panel of Match Referees. Lakshmi has the experience of officiating in three women's ODI matches, 16 men's T20Is and seven women's T20Is.