1)
ISRO begins preparations for setting up 3rd rocket launchpad
•Indian Space Research Organization (ISRO) has begun preparatory works for setting up a 3rd rocket launchpad in the small coastal hamlet of Kulashekhrapattinam in the Thuthukudi district of Tamil Nadu. At present, the Indian Space Research Organization (ISRO) has two launch pads at Sriharikota in Andhra Pradesh. The demand for additional launch pads has arisen as a result of the increase in the number of satellite launches from India, both for domestic and international customers.
2)
National Tribal Dance Festival to be held in Raipur
•A National Tribal Dance Festival will be held in Chhattisgarh's capital Raipur from December 27 to 29. In the event, international folk artists from 23 states and six other countries are expected to take part and portray their respective tribal folk culture. Nearly 1,400 artists belonging to 151 art troupes from 23 states and guest artists from six countries including Sri Lanka, Belarus, Uganda and Bangladesh will participate in the three-day programme.
3)
Andhra Pradesh Cabinet approves Disha Bill 2019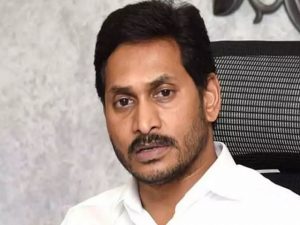 •The Andhra Pradesh Cabinet approves the A.P. Disha Bill, 2019 (A.P. Criminal Law (Amendment) Bill, 2019) paving the way for awarding the death penalty for the offences of rape and gang-rape and expediting the verdict in trials of such cases to 21 days.
•The Cabinet also gave its nod for introduction of the A.P. Special Court for Specified Offences against Women and Children Bill, 2019, for dealing with offences against women and children, including rape and gang-rape, acid attacks, stalking, voyeurism, sexual harassment and cases under the Protection of Children from Sexual Offences (POCSO) Act.
4)
US, Mexico, Canada sign USMCA trade deal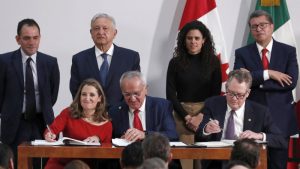 •The representatives from the United States, Mexico and Canada inked a revamped version of their regional trade pact after months of negotiations. The United States-Mexico-Canada Agreement (USMCA) will now go to the countries' legislatures for final approval. The accord is meant to the North American Free Trade Agreement (NAFTA), a deal in place since 1994.
5)
Puducherry government unveils start-up policy
•The Puducherry government unveiled a start-up policy. The policy, launched by Minister for Industries M.O.H.F Shahjahan, aims to create a corpus fund of ₹10 crores to support the setting up of start-up incubators and to develop co-working spaces.
•The department plans to provide a grant of ₹3 lakh to projects recommended by incubators established by the government/private sector/academic institutions as a start-up grant. The committee of experts constituted by the government under the Innovation and Entrepreneurship Development Committee will approve of the projects and monitor their progress.
6)
Nirmala Sitharaman 34th among world's 100 most powerful women: Forbes
•Finance Minister Nirmala Sitharaman has been ranked 34th by Forbes in 'The World's 100 Most Powerful Women'. HCL Corporation CEO and Executive Director Roshni Nadar Malhotra and Biocon Founder Kiran Mazumdar Shaw are two other Indians who also featured in the above list.
•The Forbes 2019 list of 'The World's 100 Most Powerful Women' has been topped by German Chancellor Angela Merkel, followed by President of the European Central Bank Christine Lagarde in the 2nd spot and Speaker of the US House of Representatives Nancy Pelosi, ranked 3rd. Bangladesh's Prime Minister Sheikh Hasina also featured on the list on the 29th position.
7)
International Seminar on Climate Smart Farming Systems begins in New Delhi
•The 'International Seminar on Climate Smart Farming Systems' for BIMSTEC countries began in New Delhi. The objective of this International Seminar is to have experience sharing to enable improvement of tropical smallholder farming systems for greater productivity and resilience to climate change through ecological approaches. Some of the success stories shall be shared as case studies for the benefit of the BIMSTEC countries.
8)
Gurgaon-based startup won 'Space Oscar' award
•The Gurugram-based startup blue Sky Analytics has created an application called 'Zuri' that won the Copernicus Masters Award also called Space Oscars, under the Social Entrepreneurship category. The award was given by the Earth observation program managed by the European Commission (EU) in partnership with the European Space Agency (ESA).
•The application uses satellite data to provide improved monitoring, supply chain and pricing analysis as well as the allocation of crop waste to be used as raw materials in other industries. The application includes an AI (Artificial Intelligence)- based tool to measure and monitor farm fires and stubble burning across India, million tons of crops are being burnt in India on farms to clear the field for new crops every winter, as a result releasing massive amounts of greenhouse gases which have led to increased level of pollution in New Delhi and other parts of the country.
9)
Mongla and Chattogram declared as Ports of Call under the "Coastal Shipping Agreement'
•The Ministry of Shipping (MoS) announced that Mongla and Chattogram (Both in Bangladesh) have been declared as Ports of Call under "Coastal Shipping Agreement" between India & Bangladesh. The Port of Mongla is declared as Port of Call under PIWT&T (Protocol on Inland Water Transit and Trade ) and Chattogram port is not part of PIWT&T.
•An MoU (Memorandum of Understanding), agreement and Standard Operating Procedure (SOP) on the use of Chattogram Port & Mongla Ports for goods movement between India and Bangladesh has been signed between both the nations. The Ports of Call in India are Kolkata (West Bengal), Haldia (West Bengal), Pandu, Karimganj (Assam), Silghat (Assam), Dhubri (Assam).
10)
Rani Rampal, Saurabh Chaudhary Win Top Honours at FICCI India Sports Awards
•Indian women's hockey team captain Rani Rampal and ace pistol shooter Saurabh Chaudhary won the Sports Person of the Year awards at the FICCI India Sports Awards 2019. The FICCI India Sports Awards are an attempt by FICCI to acknowledge and recognise the contribution of sportspersons and various stakeholders who deliver excellent results throughout the year.
•Rani played a crucial role in India's qualification for the 2020 Tokyo Olympics, scoring the winning goal in the two-legged qualifier against the US in November. Saurabh, on the other hand, is touted as India's biggest hope for a medal in shooting in Tokyo. He won gold at the 2018 Asian Games and has since won a number of individual and team honours at shooting World Cups.